Save money? What? Believe it or not this concept, you know, the one of "saving", has been a tough one for me to nail down with my 5 and 7-year-old. My sons don't have a set weekly allowance. They earn chore money based on projects rather than a set list of chores. There are certain household contributions we expect from them that are not directly compensated (but a roof over their heads and food on the table is a good deal, right?), then there are one-off weekly projects like weeding out old plants, washing stairways, dusting floorboards, and so on that have a price tag upon successful completion.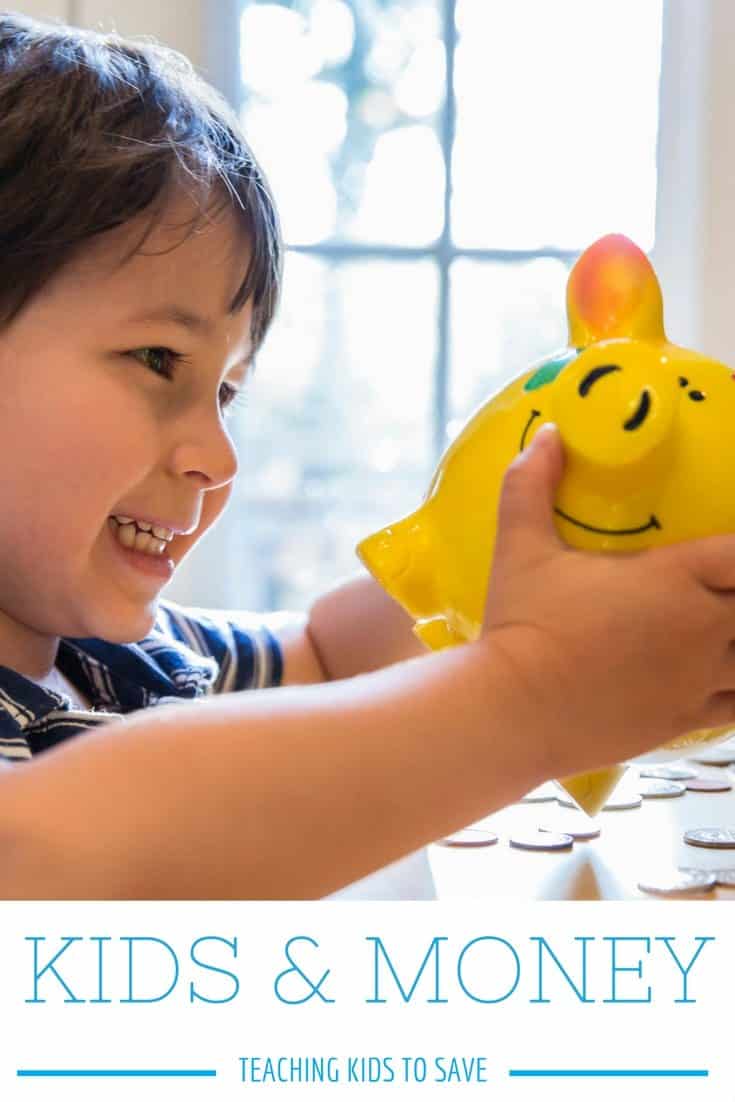 Are you trying to encourage your children to save money? Do you want to teach them great money-saving habits so they grow up with an appreciation and respect for saving money? Teaching your children to save money will be a very important skill they take with them for the rest of their lives. Saving doesn't come naturally to many people. I believe so much in this idea that I wrote a whole book about teaching kids money sense packed with ideas, resources, & activities for parents! Go ahead and download a FREE Sample Chapter.
Related Read: A Great Book to Teach Kids Financial Responsibility: Arthur's Pet Business
When you instill these positive habits at a young age, you're helping to raise financially responsible individuals. The ways you can help your children save money will change as they grow older but here are some basic tips to get you started. This learning starts early. It's never too soon or too late to start helping your children.
4 Fantastic Ways to Help Your Children Save Money
#1 – Give them a piggy bank. It's a classic but there's a reason it works. You can start with a piggy bank from the youngest age and kids will find it fun to put coins inside and save up some money of their own. You can even help them get started with some change from your car or purse. Go with a classic piggy bank or this trendy piggy bank that includes options for saving, spending, and sharing.
#2 – Make a savings goal chart. Are there specific things your child wants to save up for? It can be very motivating to create a savings goal chart and mark where you are as you are progressing. You can mark the chart off with weekly allowance to see how close you are. Here is a free download I use as a tool to help my kids save for the desired item!
#3 – Match their savings. Another technique to help encourage your child to save is to offer to match their contributions. Maybe he really wants a new bike or a video game. You can match dollar for dollar and you're helping while also teaching an important lesson about saving.
#4 – Be a great example. This is one of the most important ways you can help your children save money. You should set a good example of saving money yourself and then allow your child to see you putting good savings practices into action. Talk to your children in age-appropriate ways about how you save for big-ticket items and the things you do to keep yourself encouraged along the way.
With these four ways to help your children save money, you're ready to start teaching the value of a dollar and the importance of putting some away for a rainy day. This can be one of the most important things you ever teach your children.
How do you help your kids learn financial responsibility?
Marnie
P.S. Don't forget to download a FREE chapter of my eBook: Growing Up Centsible! I think you'll like what you read!