One of my latest realizations about homeschooling is that being flexible and following my children's interests instead of my own agenda – with specific, traditional Montessori lessons, for example, is key to our success. So, with that acceptance, I took a step back, put my ego on the back burner, and observed my boys, which is why I've chosen to embrace Star Wars. I hope you enjoy these Montessori inspired activities with a Star Wars theme. We're kicking off our learning with Star Wars Math.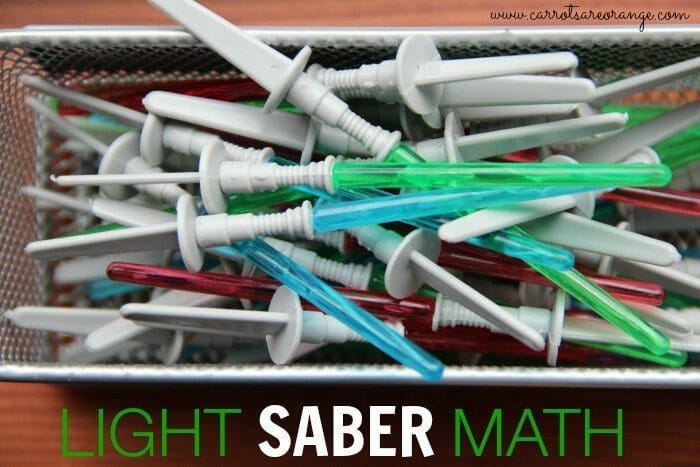 Star Wars Math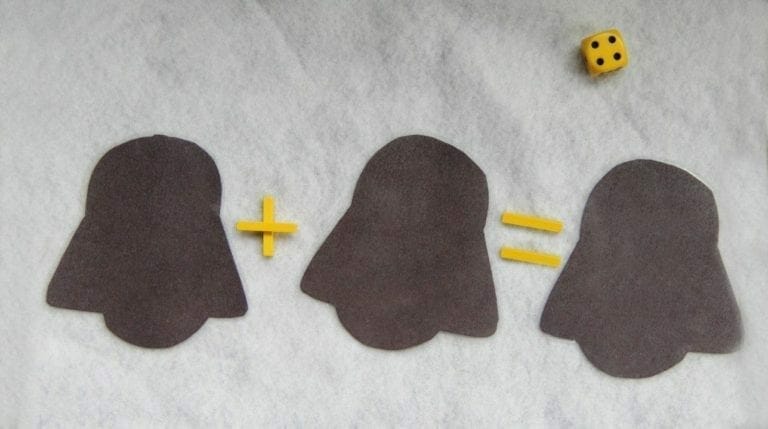 Materials
Darth Vader Mask Outline
Black Construction Paper or Cardstock
Star Wars Light Sabres
Die
Piece of Felt or Mat
Addition, Subtraction, and Equals signs
P.S. My friend, Dayna, recently opened up her FREE Behavior Workshop. It only happens twice a year. You don't want to miss out. Trust me. Learn more and join here...
The FREE Behavior Workshop.