The power of simple building materials for kids should never be underestimated. Kids are creative and amazingly imaginative. I am always in awe of the inventions made from practically no materials! Their developing minds are ripe for building and creating. Last week we had an unfortunate incident with marshmallows. I introduced what I thought was a brilliant and simple invitation to build. I set out a tray, a bowl of toothpicks, and a bowl of mini marshmallows.
Then this happened with the simple building materials…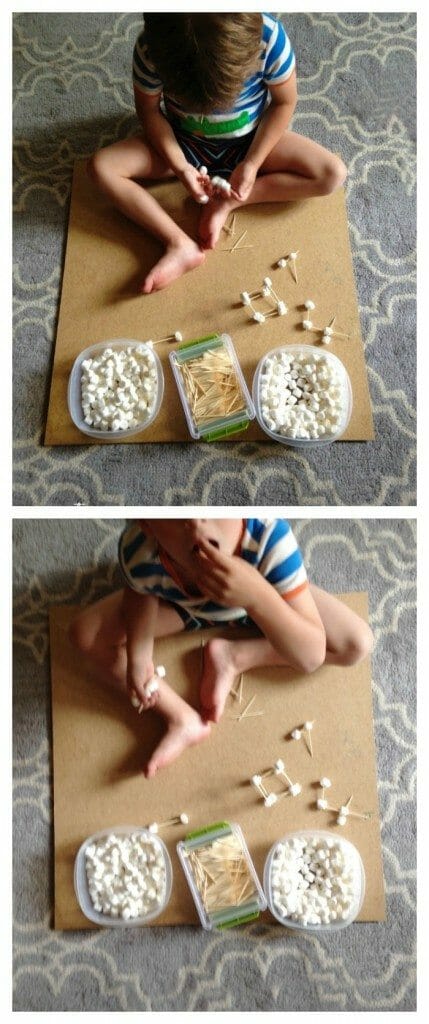 With little self regulation my 5 and, particularly, my 3.5 year old challenged me by wanting to eat most of the core simple building materials. They'd build a "cool structure" then with great joy eat their "cool structure". Admittedly I became frustrated with my sons, or maybe with myself. How could I expect them NOT to want to eat the marshmallows. I hated to squash their joy but I ended the activity sooner than I anticipated that afternoon. That evening I was determined to conjure up better, simple building materials for kids (at least my kids), edible or not. Here is the list I generated from my brainstorm.
Simple Building Materials for Kids
Edible Simple Building Materials

Non-Edible Simple Building Materials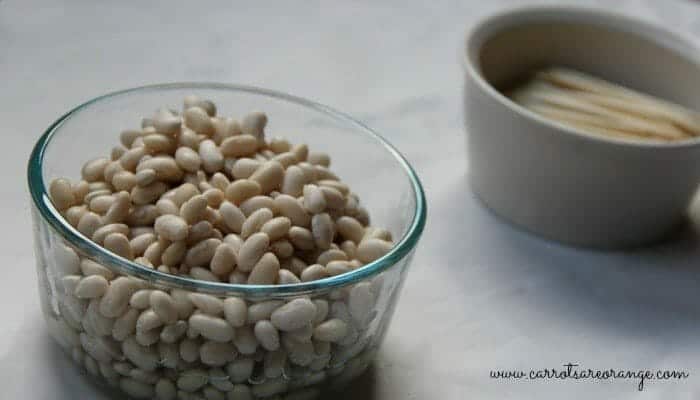 Create the Invitation to Build with Simple Building Materials
Simple Tray (to create a work space)
Toothpicks (from your kitchen)
Building material (any one of the above, or dream up one of your own)
Marnie
P.S. My friend, Dayna, recently opened up her FREE Behavior Workshop. It only happens twice a year. You don't want to miss out. Trust me. Learn more and join here...
The FREE Behavior Workshop.