I have the warmest memories of going out with my Nana to play BINGO. Doing something with my Nana was always fun. I loved seeing her in her element. I loved seeing how much people loved her. I can't wait to introduce my boys to the joys of playing BINGO. Short Vowel Word Bingo is fun and can easily be made into a learning game. This post highlights one of my sons' favorite Valentine's Day activities. Simple to put together and the kids will have a great time. Plus, they might even learn something!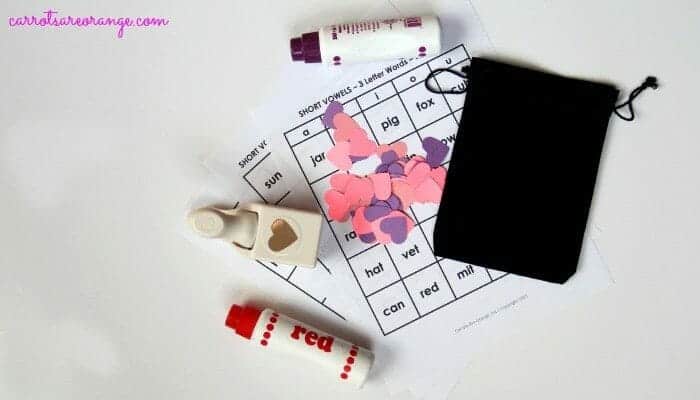 Short Vowel Word Bingo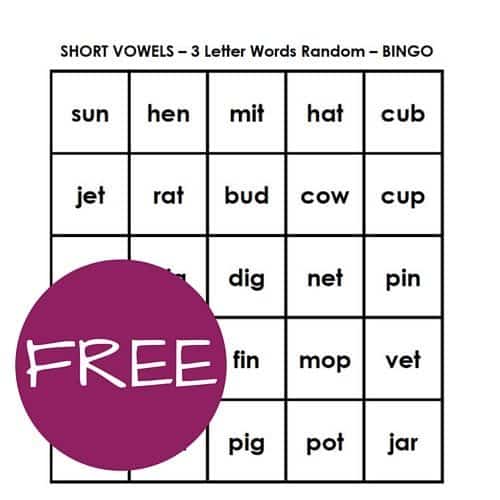 Materials for Valentine's Short Vowel Word Bingo
Steps to Valentine's Day Short Vowel Word Bingo
Paper hole punched many hearts of various Valentine themed colors
Write the short vowel and sight words onto these hearts
Give each child a Do a Dot Marker and a handful of heart if she chooses to mark with a heart, too
Fill bag or basket with word hearts
Blindly choose a word heart from the bag, or ask the child to choose a word heart
Announce the word
Locate and mark the word on the Bingo card
If you're playing the game, you can choose a line or "cover all" to complete the "work"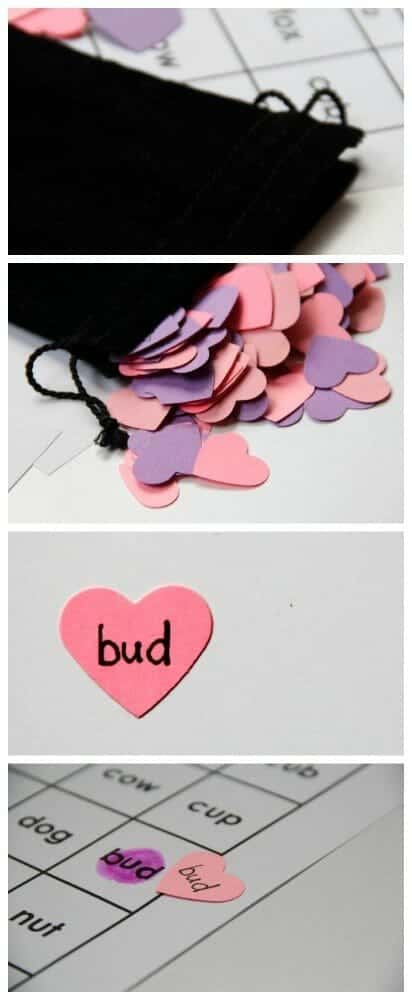 What Kids Get from this Activity
Have fun!
Learn sight words and short vowel words without the pressure
Pattern recognition
Did you love this activity? Do you want more? Check out my Valentine Activities Pack!