Observing kids sewing has to be one of the coolest experiences as a teacher or a parent. Watching their fingers work those fine motor skills while they actually create something right before their eyes. Sewing is a favorite work of mine in the Montessori classroom. This Valentine Practical Life activity is perfect for February shelves. I hope you enjoy it.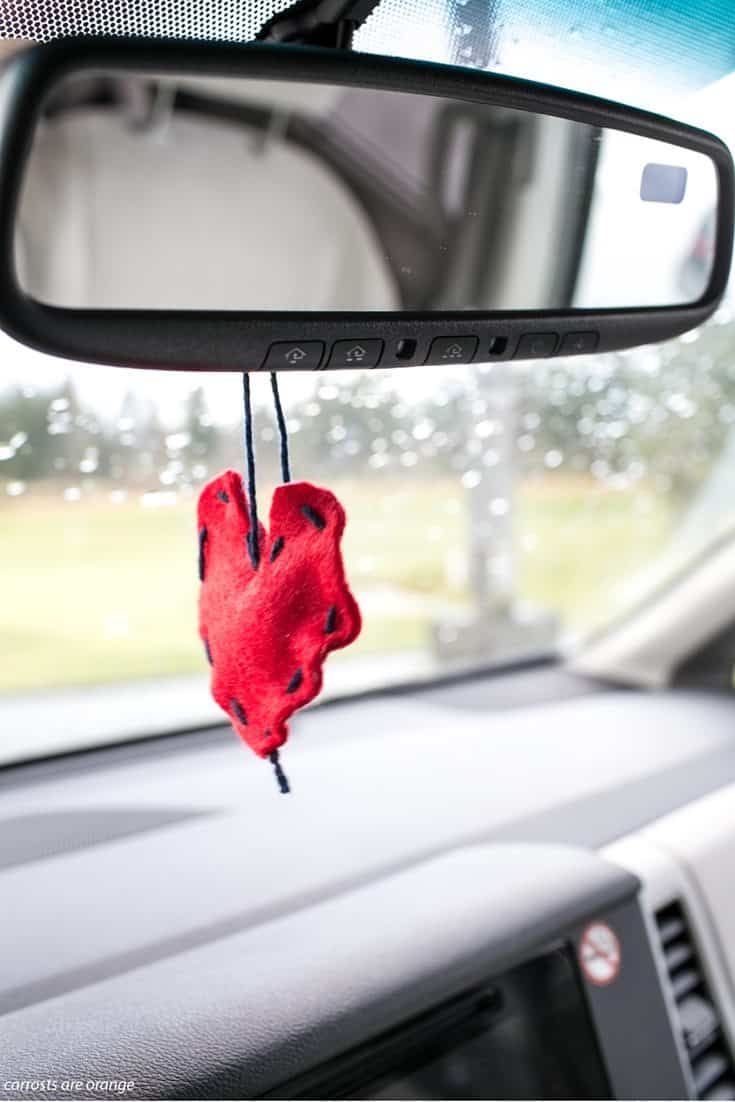 So simple! This Montessori activity is perfect for the month of February Practical Life shelves.
Montessori Valentine Practical Life Activity
Here is how I made my heart felt freshen up pillows!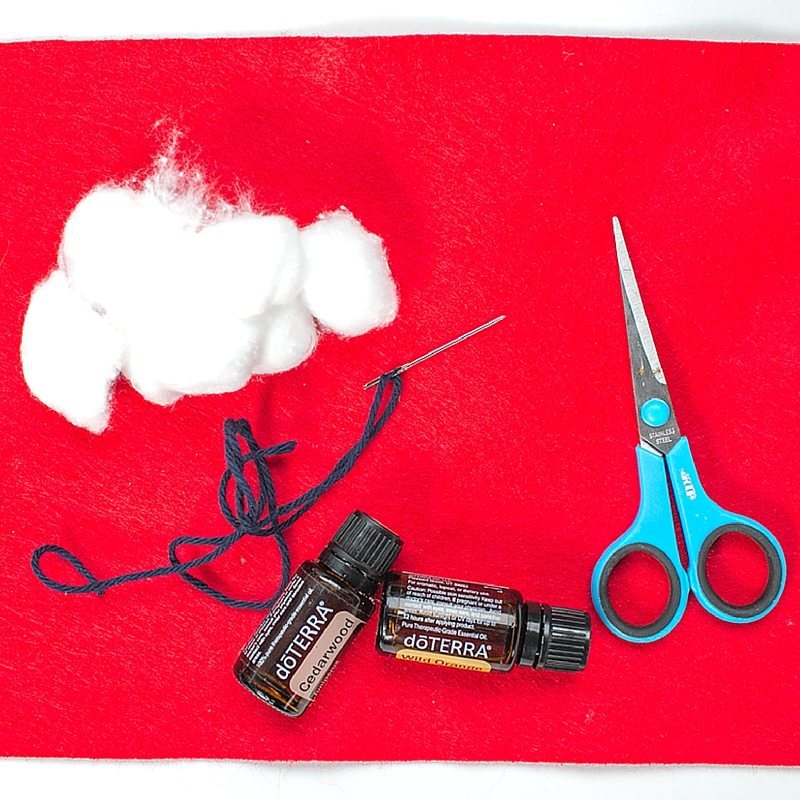 Sewing Materials
half a piece red felt
sewing needle (TIP: I used a fairly blunt needle and had to really push it through the felt. So, I recommend using a sharper needle or punching holes prior to the child doing the work to assist in the sewing activity.)
cotton balls
essential oil
yarn (of course you can use string, too)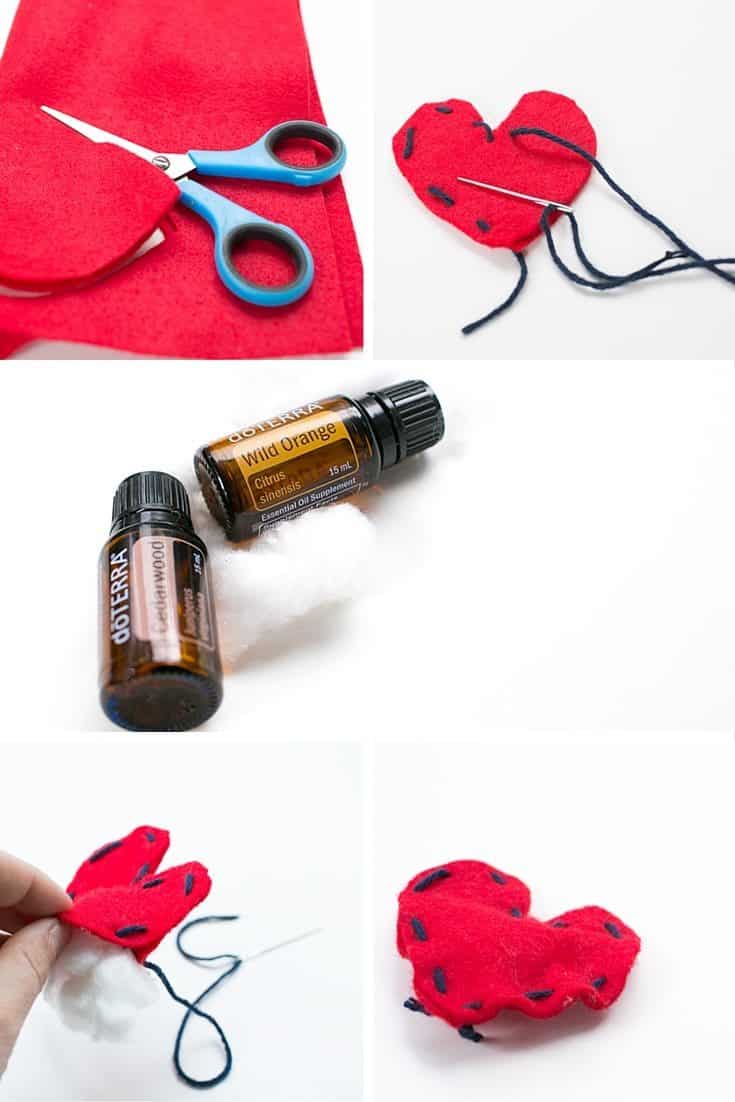 Sewing Approach
Fold the piece of felt in half
Cut out a heart shape
Thread the needle
Tie and anchor knot
Sew 3/4 way around the heart
Place five to ten drops of essential oil onto the cotton balls
Stuff the cotton balls into the heart
Continue sewing up the heart
I have just three things to teach: simplicity, patience, compassion. These three are your greatest treasures. ~ Lao Tzu
This valentine practical life activity is perfect for a parent gift. Place these lovely smelling mini heart pillows in a drawer, hanging in your car, in your car vent, or in your glove compartment.
If you need additional ideas for your February shelves, check out these posts:
Marnie
Related articles
---
---
Print this FREE Poster: 10 Ways to Improve Communication with Your Child.
Print out this
free parenting cheatsheet
and place it somewhere you see every day.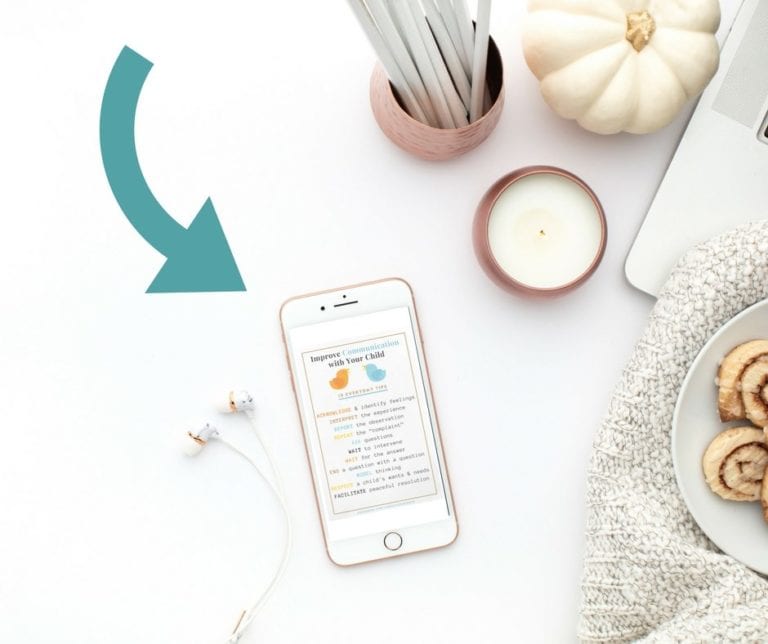 Download Your Free Printable
Download the cheatsheet. You'll get the cheatsheet, plus join 16,000+ parents & teachers who receive my parenting tips and ideas!
Print. Any paper will do the trick, but card stock would be ideal.
Place this cheatsheet in a place you'll see it several times a day.
---