So, it is the start of the year and you're working hard to engage your kids online and offline. This post includes 20+ super fun All About Me Activities including loads of worksheets! I scoured the internet and did the work for you. Your kids are sure to love these "get to know you" activities! Have fun!
The start of the school year is a special and exciting time for young kids. There are new backpacks, lunch boxes, fresh bulletin boards, and themed classroom doors!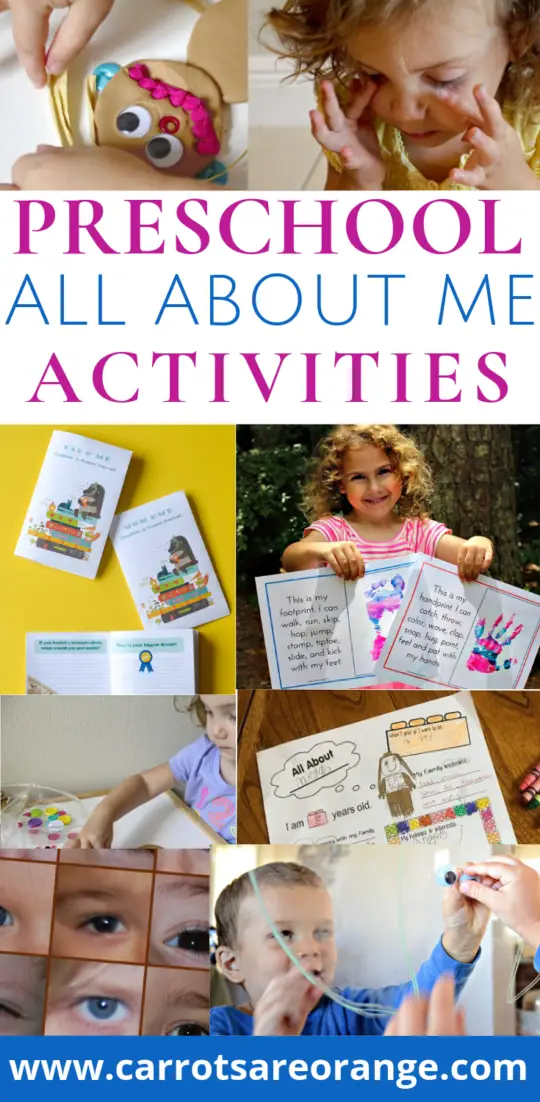 Plus, teachers and parents enjoy getting to know the children and one another. You'll be pleased to know that there are many ways to meet that first week of school with a bit of ease, including loads of fun back-to-school and All About Me preschool worksheets. I also created a massive list of "All About Me" questions for you to tuck into your back pocket.
What is the concept of All About Me?
The concept of "All About Me" revolves around self-discovery and self-expression. A common theme used in educational settings, particularly in early childhood education, "All About Me" activities encourage children to explore and share information about themselves, their identities, and their unique qualities.
The "All About Me" concept recognizes the importance of self-awareness and self-identity in a child's development. It provides a platform for children to express their thoughts, feelings, interests, and experiences, fostering a sense of belonging, self-confidence, and self-esteem. It also encourages social interaction and empathy as children learn about and appreciate the similarities and differences among their peers.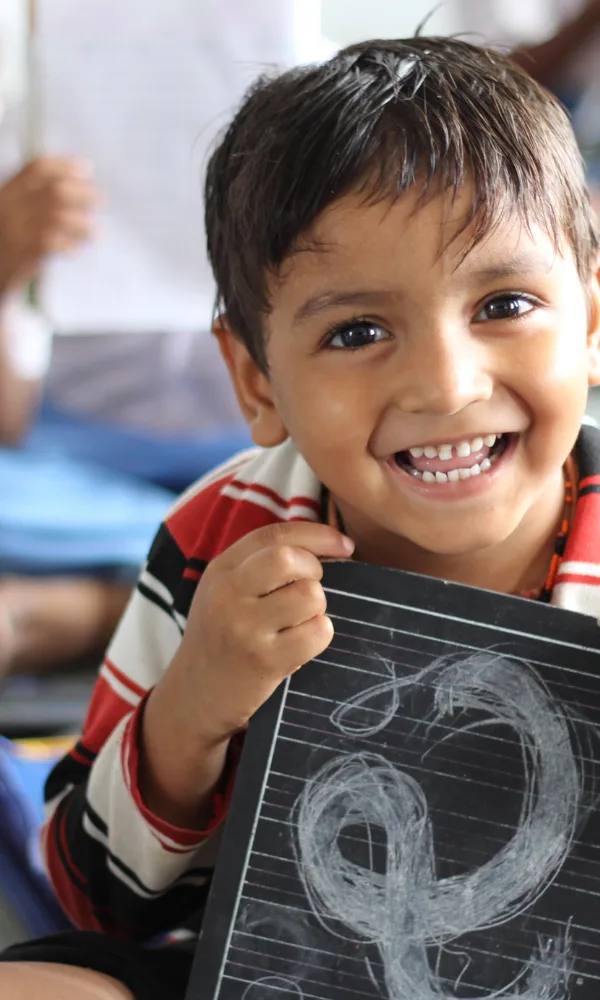 What are the benefits of the all about me worksheet?
The "All About Me" worksheet offers several benefits for individuals, particularly children, as it encourages self-reflection, self-expression, and personal development.
Click here to learn some of the advantages of All About Me lessons.
Overall, the "All About Me" worksheet serves as a valuable tool for personal development, fostering self-awareness, self-expression, and self-esteem. It encourages individuals to embrace their uniqueness, share their stories, and connect with others in a meaningful way.
What do you put in an all about me?
When creating an "All About Me" section for kids, it's important to make it age-appropriate and engaging. Here are some ideas for what to include:
Introduction: Start by introducing themselves with their name, age, and perhaps a fun fact about themselves.
Family: Share a little bit about their family, such as the number of siblings, pets they have, or special family traditions they enjoy.
Interests and Hobbies: Talk about their favorite activities, such as sports, arts and crafts, playing an instrument, or any other hobbies they enjoy. They can also mention their favorite books, movies, or TV shows.
School: Mention the grade or school they attend, their favorite subjects, and any extracurricular activities they participate in.
Friends: Talk about their friendships and describe their best friends or favorite things to do with friends.
Dreams and Aspirations: Discuss their dreams and aspirations. What do they want to be when they grow up? What are their goals and ambitions?
Favorite Things: Share some of their favorite things, such as favorite colors, foods, animals, or places to visit. This helps to showcase their preferences and personality.
Accomplishments: Highlight any achievements or special moments they are proud of, such as winning a competition, receiving an award, or completing a challenging project.
Fun Facts: Include a section with interesting and unique facts about themselves. These could be funny or surprising facts that make them stand out.
Drawings or Photos: To add a personal touch, kids can include drawings, photographs, or collages that represent their interests and favorite things.
Encourage kids to be creative and have fun with their "All About Me" section. They can use colors, drawings, and different fonts to make it visually appealing. It's also a great opportunity for them to practice writing and self-expression.
All About Me Activities & Worksheets
I went in search of the BEST All About Me ideas, and, you know what? All of these back-to-school activities & printables are FREE and perfect for toddlers, preschoolers, and kindergarteners.
So, check out these activities plus loads more fall activities for kids to start your back-to-school planning!

I love this craft for so many reasons. First of all, Charlotte's Web is one of my ALL time favorite books. Next, the activity costs close to nothing AND involves learning new vocabulary.
Not to mention, young kids work on fine motor skills by using scissors to cut out words for their projects.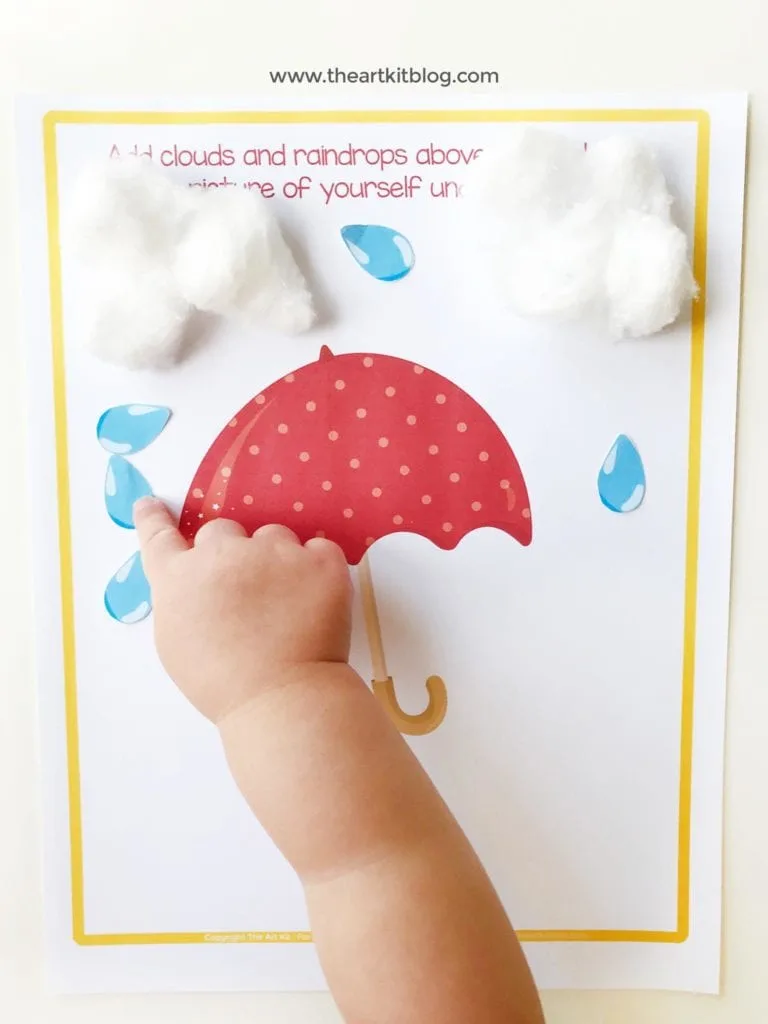 So, most of these activities are focused on back to school BUT why not revisit the theme in the spring? For example, this sweet exercise is perfect for all ages and allows toddlers and preschoolers the freedom to uniquely create their self-portraits.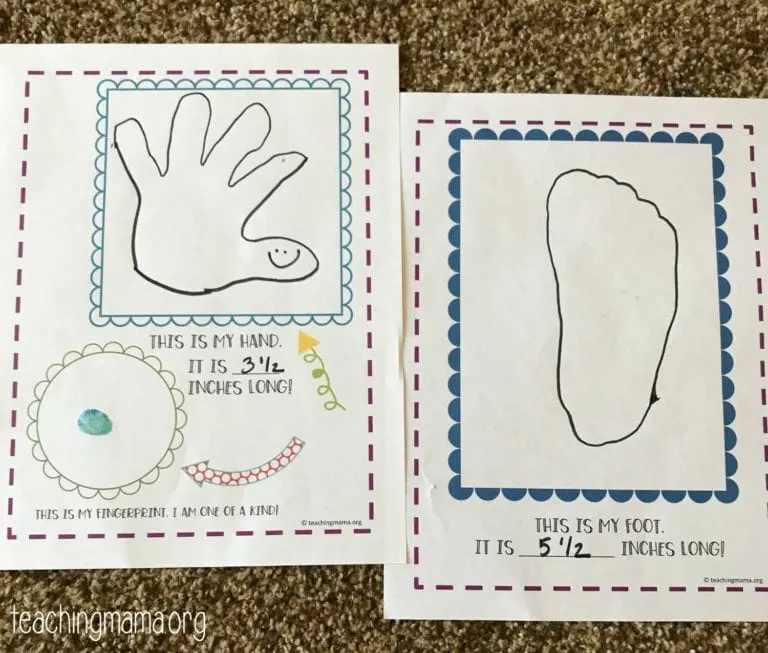 You cannot go wrong with Angela Thayer's work over at TeachingMama.org. In other words, she is a rock star and nails preschool pedagogy every time.
Angela offers a variety of All About Me theme ideas for preschoolers. So, click thru and check out her work.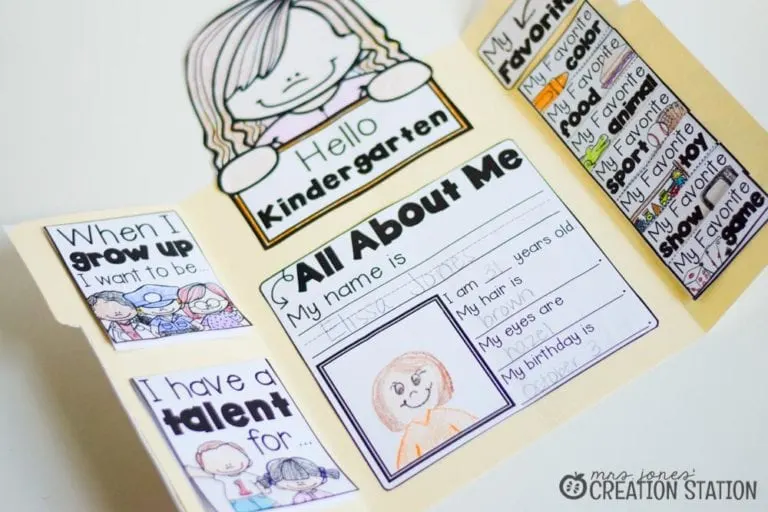 Recently obsessed with lap books, I stumbled upon this one and adore it. You see, a child creates his own book to keep and carry with him throughout the year if he so chooses.
Plus, parents can see the work he's done easily with a lap book.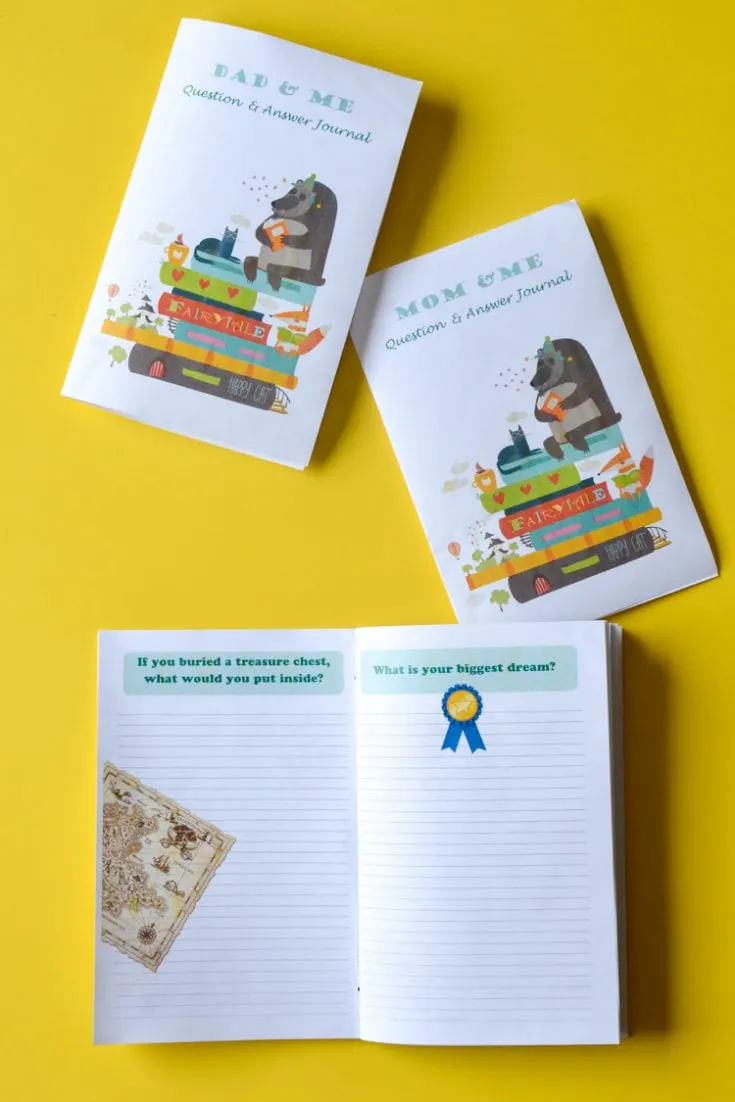 These writing prompts are not only beautifully designed but are also clever. In addition, this activity is a unique twist on your standard All About Me activities involving parents.
With that said, this activity offers many variations easily applied to a preschool or kindergarten classroom.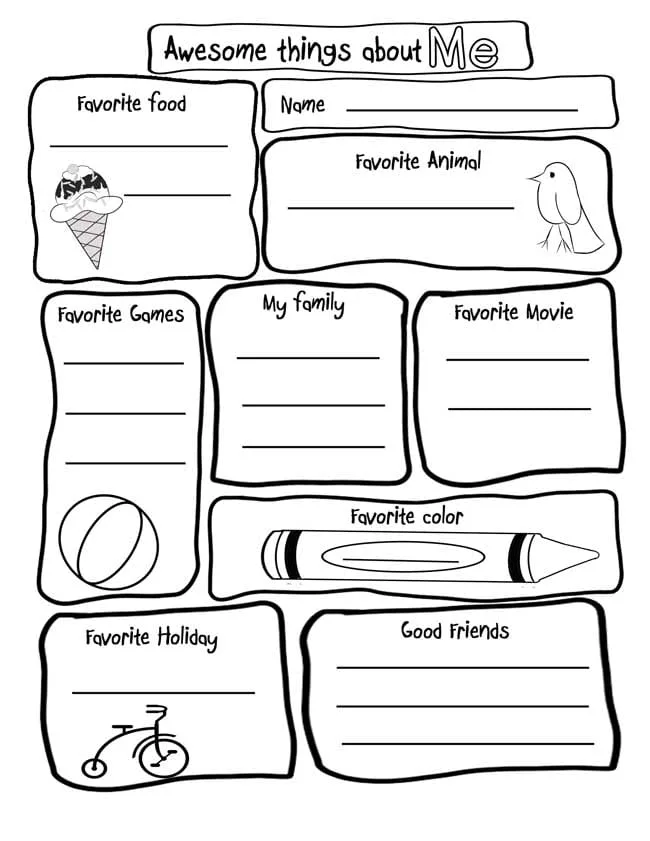 Super cute writing activity for preschoolers and kindergartners. For instance, I appreciate how a child can color, draw, or write about himself depending on his level of comfort and development.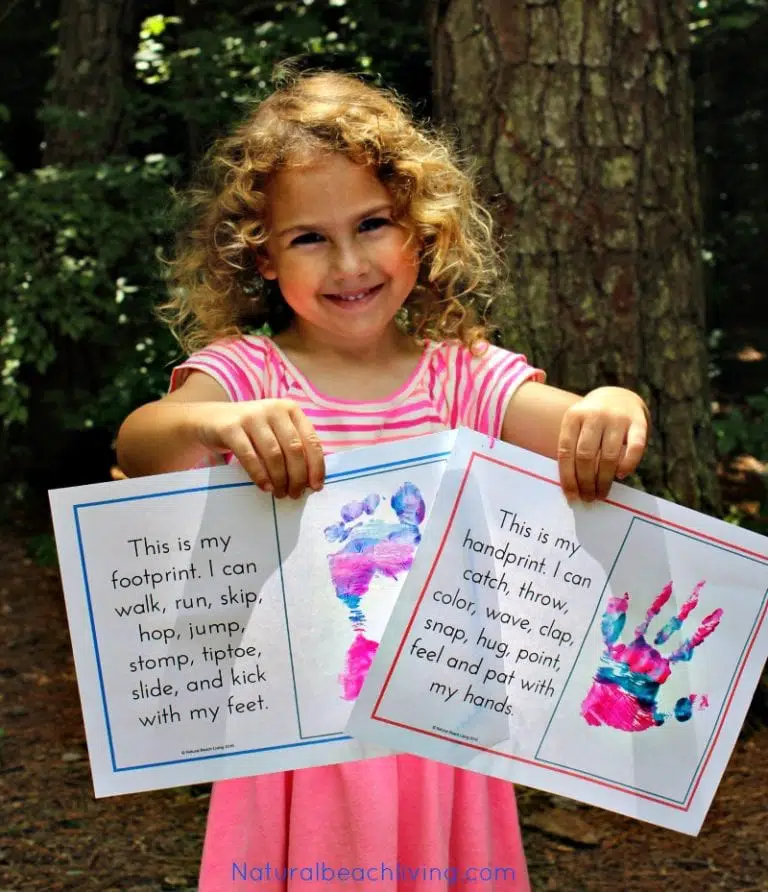 Natural Beach Living is another treasure vault of remarkable ideas for preschool. Lucky for us, the author, Kimberly, offers a ton of unique and hands-on All About Me resources covering the theme in depth.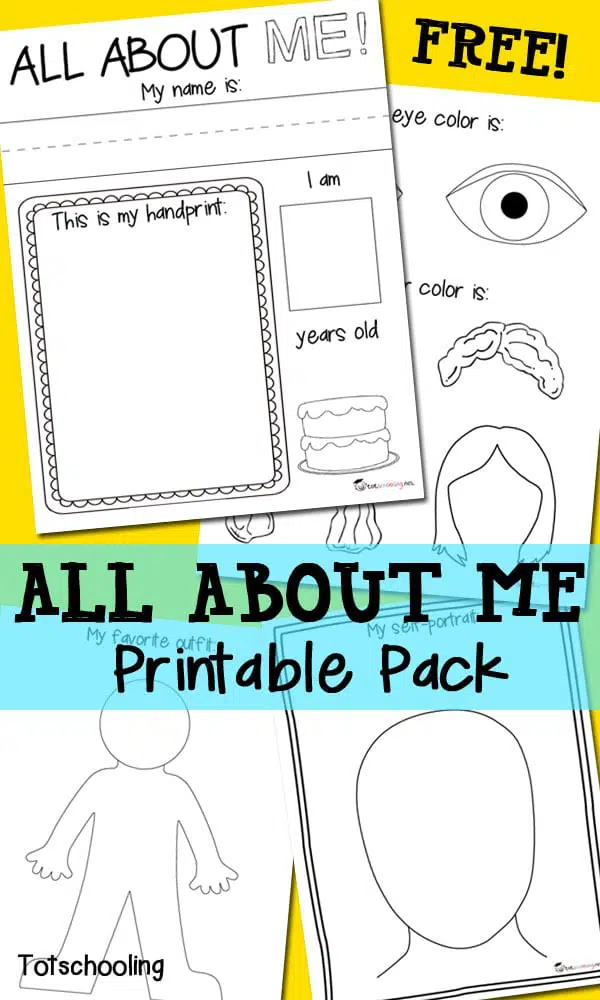 I had to include these All About Me printables back because they can easily be adapted to a home or classroom learning environment! In addition, the printable pack is FREE.
All About Me Activities & Printables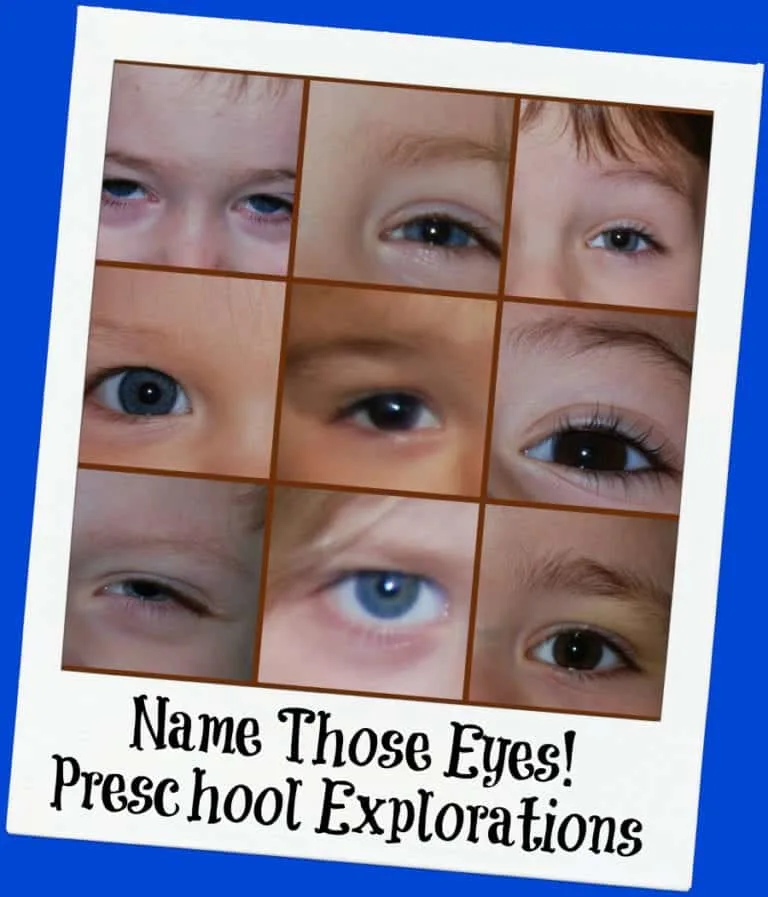 I love the real images in this photo. So, I couldn't resist this activity. This image is one of many extraordinary All About Me activities applied to the topic of science making the activities both unique and engaging to kids and adults!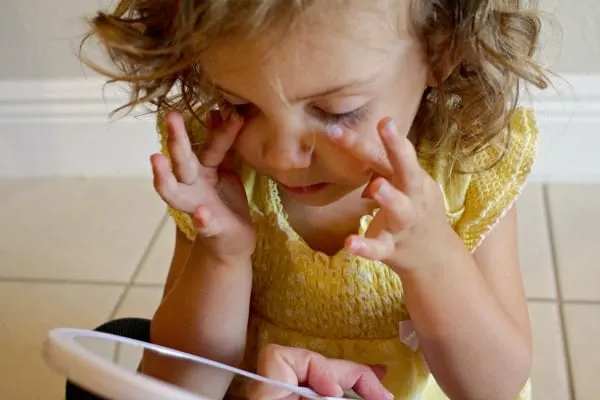 All the same ideas as the unit above, these activities help kids connect the dots between their bodies and science. In addition, kids get to know themselves and each other better.
The author presents an entire activity beginning with a book and ending with science, where the kids explore their faces in the mirror and trace their bodies.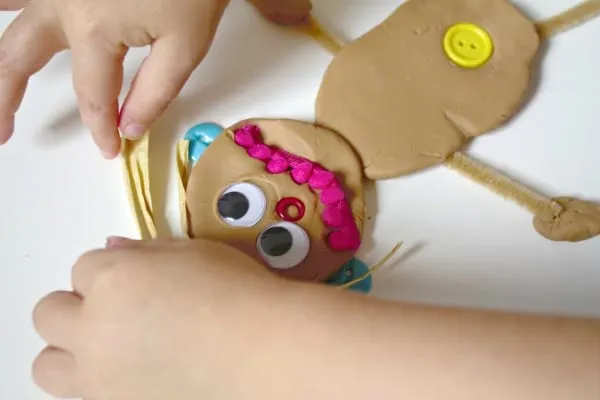 This All About Me activity incorporates a sensory exercise, which I love. Most kids appreciate the feel of play dough and enjoy working with the medium.
Furthermore, this activity allows kids to create self-portraits using various materials such as buttons, googly eyes, yarn, etc.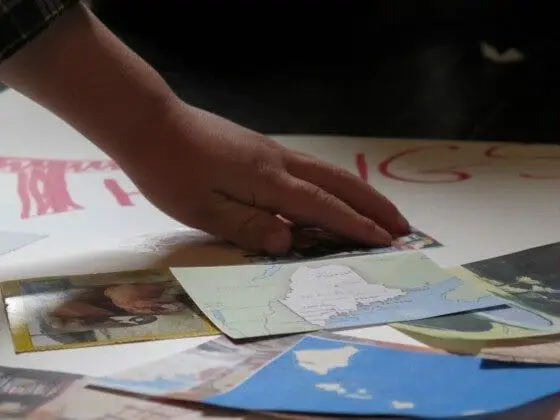 Things I Know & Love Collage
The first week of school is all about getting to know one another. Most importantly, this activity lets children let others in on a few things about themselves.
The activity helps to get to know those children in their class in a special way. In addition to creativity, my goal with the activity was to allow the kids time and space to think about what they truly value in their life.
Materials:
Approach:
Prepare the small plastic baskets with a random stack of images ahead of time.
Have each child take a collage template
Explain that the activity is to create a collage of the things they know & love
Have the children glue images on the cardstock
Encourage the children to use markers to decorate and add their unique designs to their collages.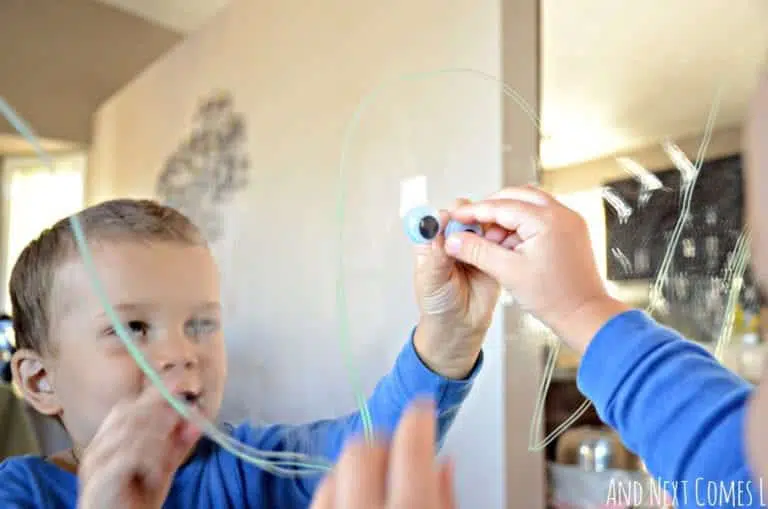 How brilliant is this exercise? Simply use a mirror and an easily removable marker to trace a child's body. However, the fun doesn't stop there. At that point, kids continue to create self-portraits with materials such as googly eyes.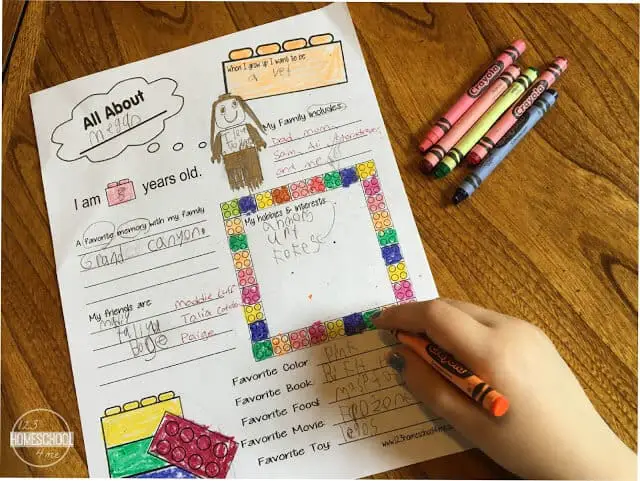 This All About Me activity has a Lego theme that engages kids immediately. The worksheet allows kids to decorate and draw a bit about themselves.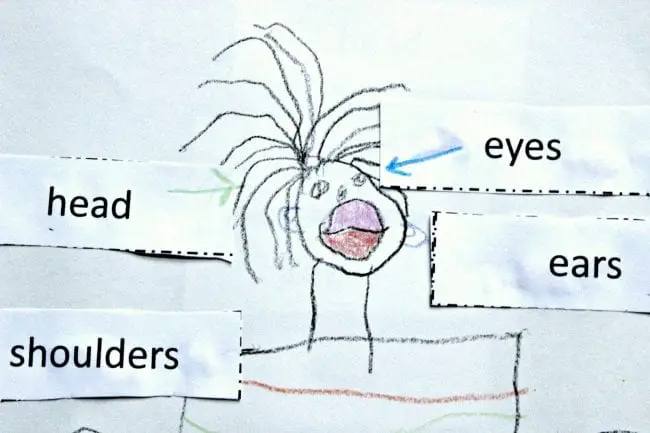 This activity brings together fine motor skills work, drawing a self-portrait, and science by labeling the parts of the body. So, you can't go wrong with this All About Me body parts activity.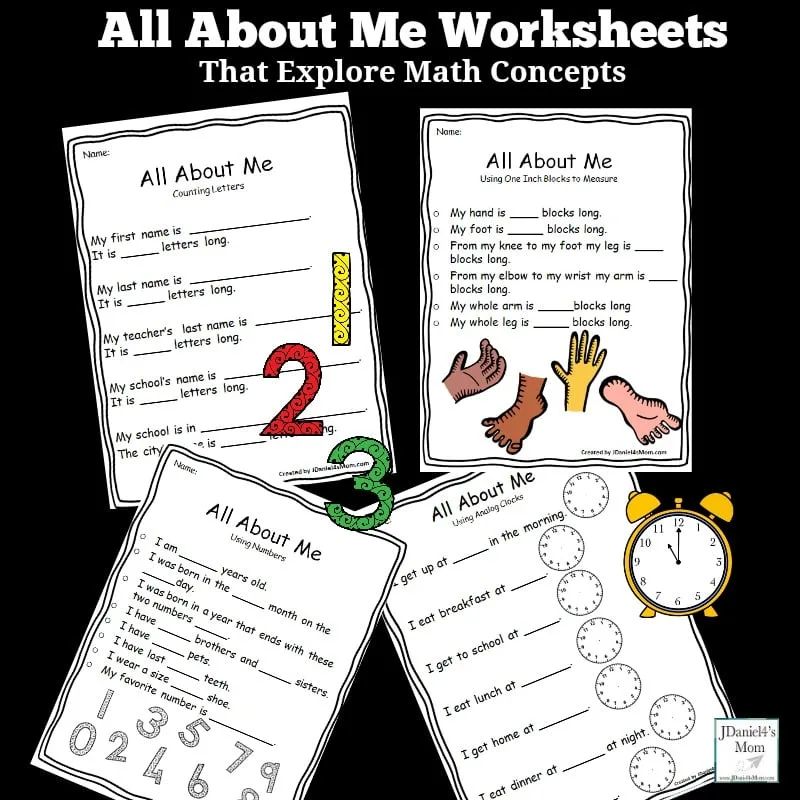 Explore ways you are unique and special while exploring several math concepts. These All About Me printables for preschool will engage kids in fun learning.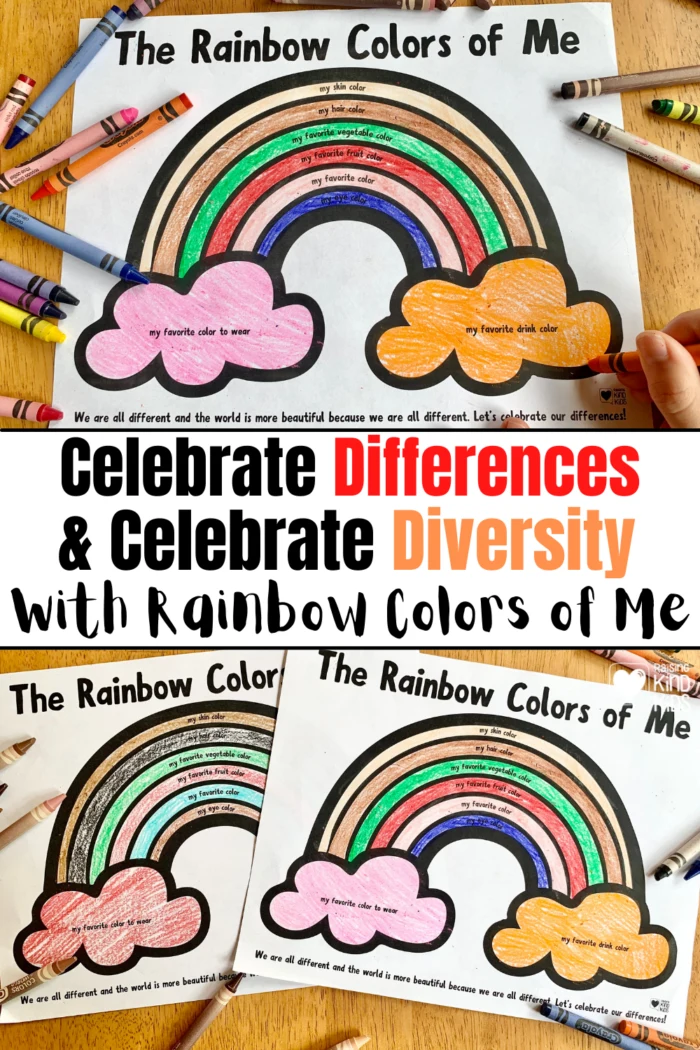 Celebrate your differences and similarities with this Rainbow Colors of Me printable that's perfect for All About Me preschool unit!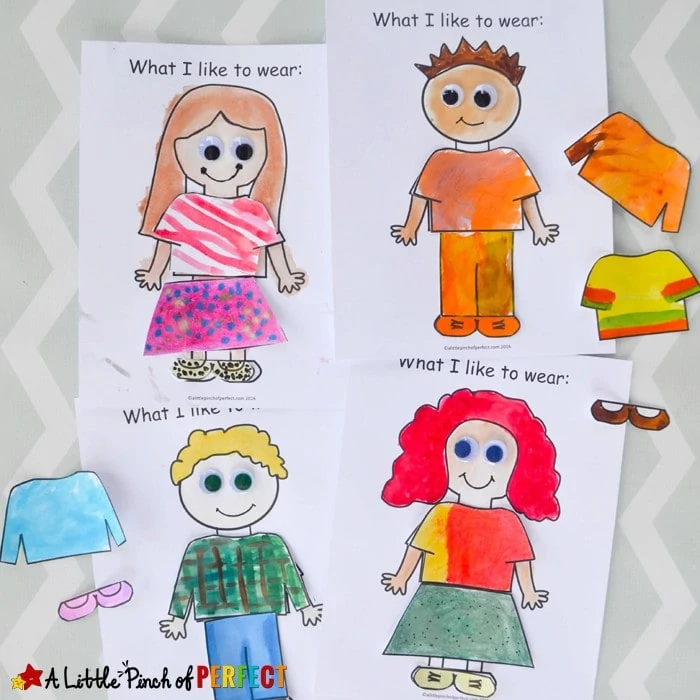 Kids can color, cut, and glue their own What I Like to Wear craft that comes with lots of free templates to choose from!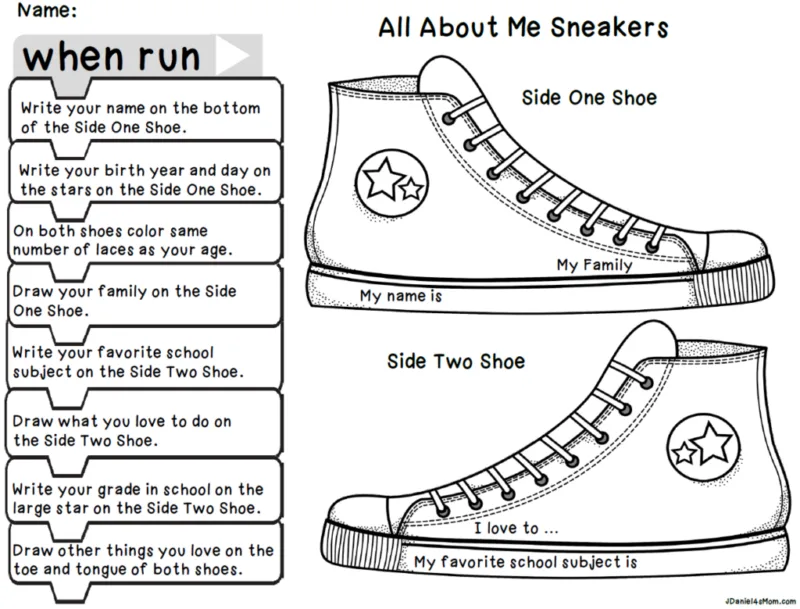 One of my favorite All About Me worksheets for preschoolers! Follow an algorithm of coding blocks to create a sneaker that shares facts about you.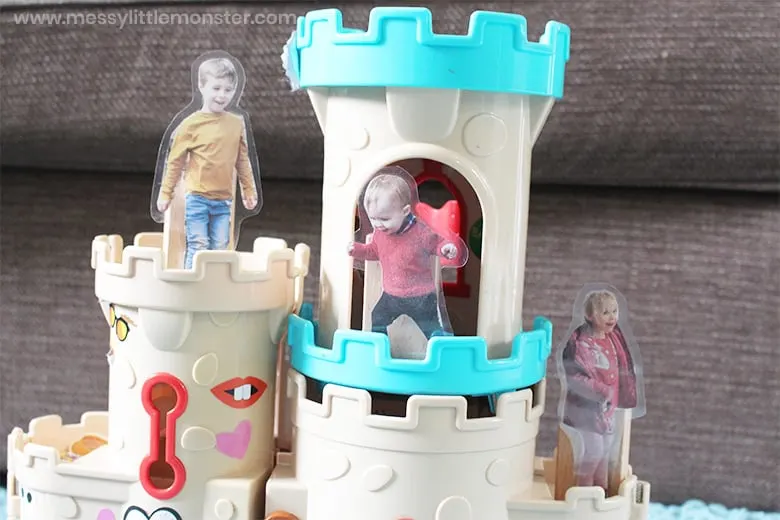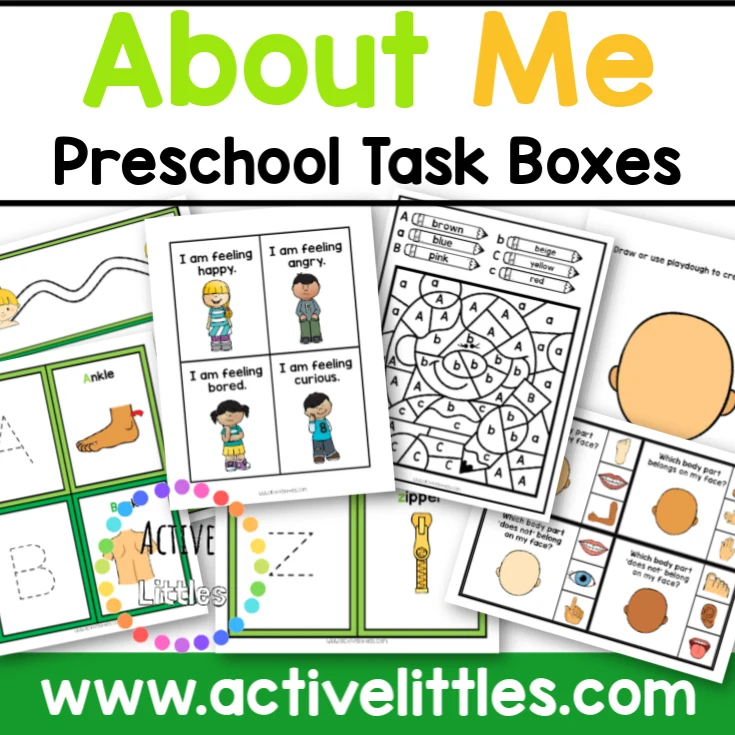 Here are a fun set of activities that work for all about me. Perfect for preschoolers and kids.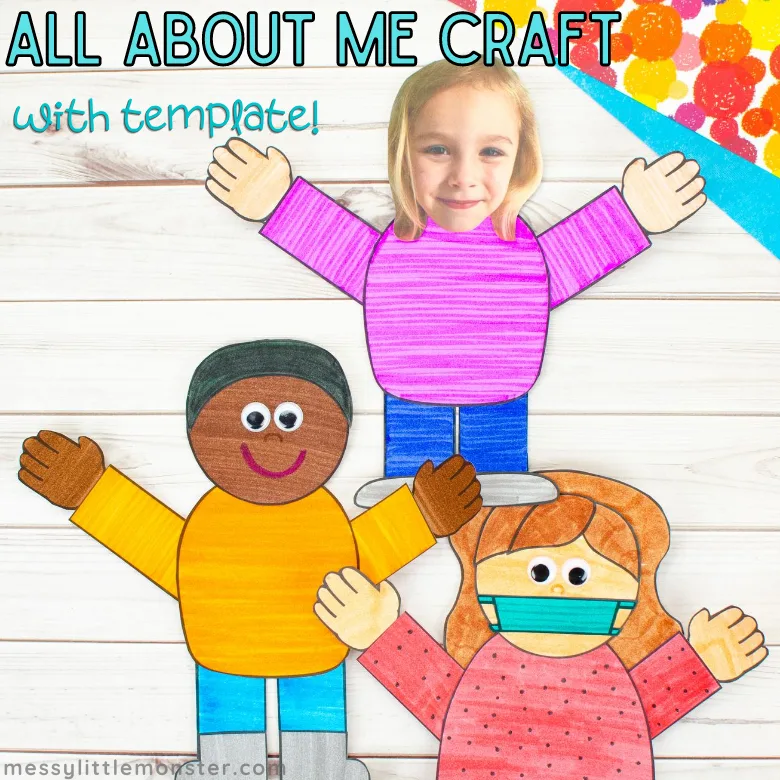 This All About Me Craft for preschool is nothing short of adorable. Plus this post offers a free all about me printable.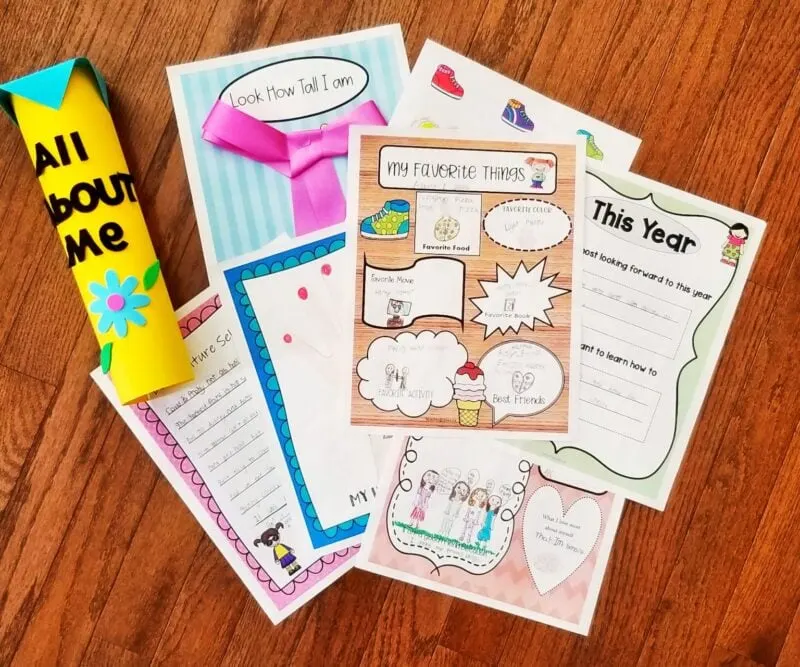 Capture a moment in time with this All About Me time capsule activity. Free All About Me page included
Well, that does it for me! 14+ All About Me activities to make your back to school go smoothly. Most importantly, you and the kids might have a bit of fun with all these activities from which to choose. Enjoy!
Marnie