Inspired by a Valentine's Shaker featured on No Time for Flashcards, we created a Shamrock Shaker.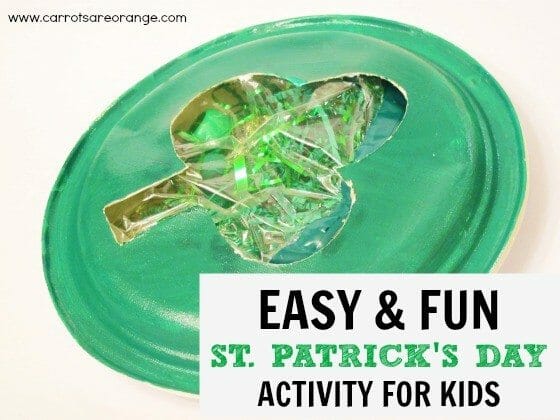 Materials for the Shamrock Activity:
Two heavy heavy duty Chinet paper plates
A Plastic Bag
Green Paint and a brush
A variety of shaker fillers including plastic gold coins, small jingle bells, large sparkly and small green pom poms, green confetti and lovely green shamrocks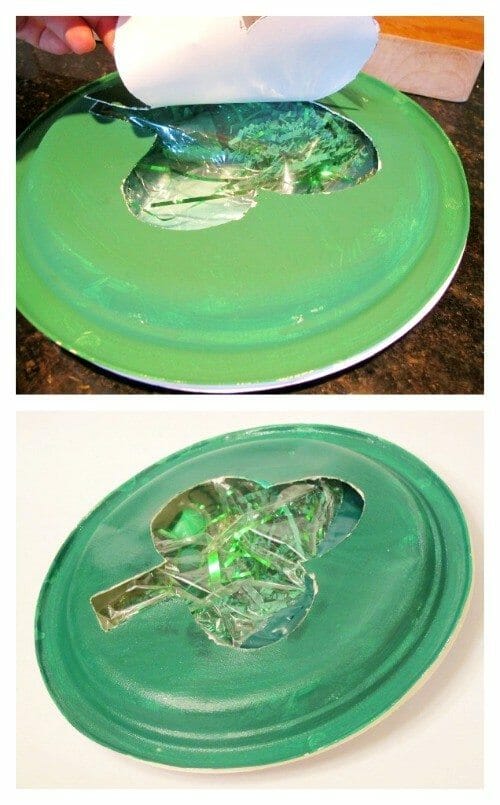 Approach:
Draw a shamrock on one plate
Use an X-Acto knife to cut through most of the paper plate
Paint the plates with your green paint (you can go crazy here with glitter, stickers, etc. we kept it simple.)
Let the plates dry
Once dry, turn the plate with the shamrock over so the inside is facing up
Fill your plastic bag with the St. Patrick's Day goodies
Tape the plastic bag down taut over the shamrock cut out
At this point I turned the plate over and popped out the shamrock cut out
Place the plate together and glue
Let dry
I covered the plate with Mod Podge just to add a little something to the shaker
Let your little ones go nuts. Both my 1 year old and my 2.5 year old loved the shaker. They explored the sounds by making music and explored touch by feeling around the bag.
Fun and festive! Thanks for visiting! Please leave a comment! I love hearing from you.
Marnie
Subscribe Today!
Join over 16,000 parents & educators receiving a weekly dose of Montessori learning, inspiration, parenting love. I promise not to spam you because I am awesome (and clearly so are YOU).
Print this FREE Poster: 10 Ways to Improve Communication with Your Child.
Print out this
free parenting cheatsheet
and place it somewhere you see every day.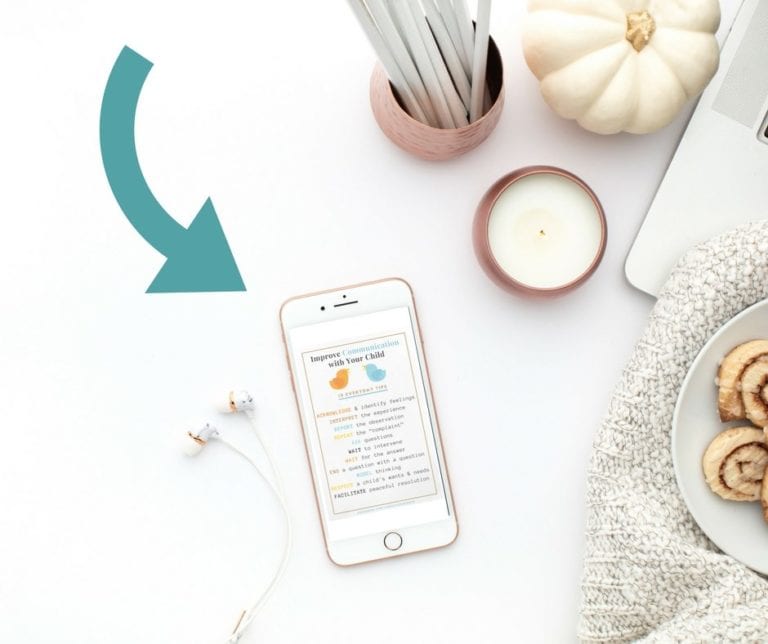 Download Your Free Printable
Download the cheatsheet. You'll get the cheatsheet, plus join 16,000+ parents & teachers who receive my parenting tips and ideas!
Print. Any paper will do the trick, but card stock would be ideal.
Place this cheatsheet in a place you'll see it several times a day.