Recently, I asked a group of teachers for holiday gift ideas. I asked specifically what kinds of holiday gifts they enjoy receiving from their students. Hands down, everyone answered with heart felt sentiments, a personal or handmade gift from the child, a letter from the child, and so on.  I brainstormed some teacher holiday gift ideas with my sons (mainly around which Lego set their teachers might enjoy…haha!). We crafted a three part teacher holiday gift including a note from my son however they wish to write or draw it, a simple homemade hot cocoa mix in a mason jar, and a DIY ornament.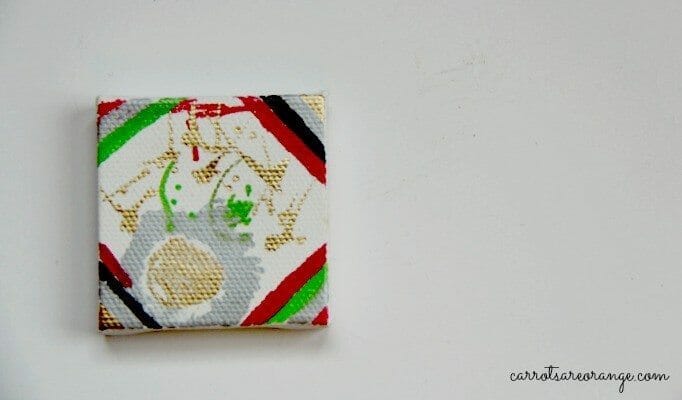 The latter part of this teacher holiday gift idea is particularly great because the whole family will love making ornaments together. Seriously, get your creative juices going and have fun. This super simple holiday gift is perfect for your child's teacher, friends, neighbors, and your family tree. Enjoy and let me know how your ornaments turn out!
[Tweet "Teacher Holiday Gift Ideas "]
Teacher Holiday Gift Ideas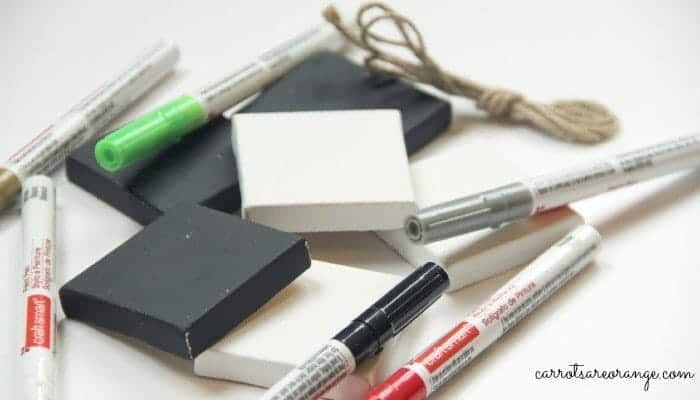 Teacher Holiday Gift Materials
A work tray
2×2 Mini Canvases
Permanent Fabric Markers or paint pens
Drying rack or tray
Twine and Glue Gun (or a strong adhesive to secure the twine onto the canvas, or choose to use hardware to create a hook for hanging)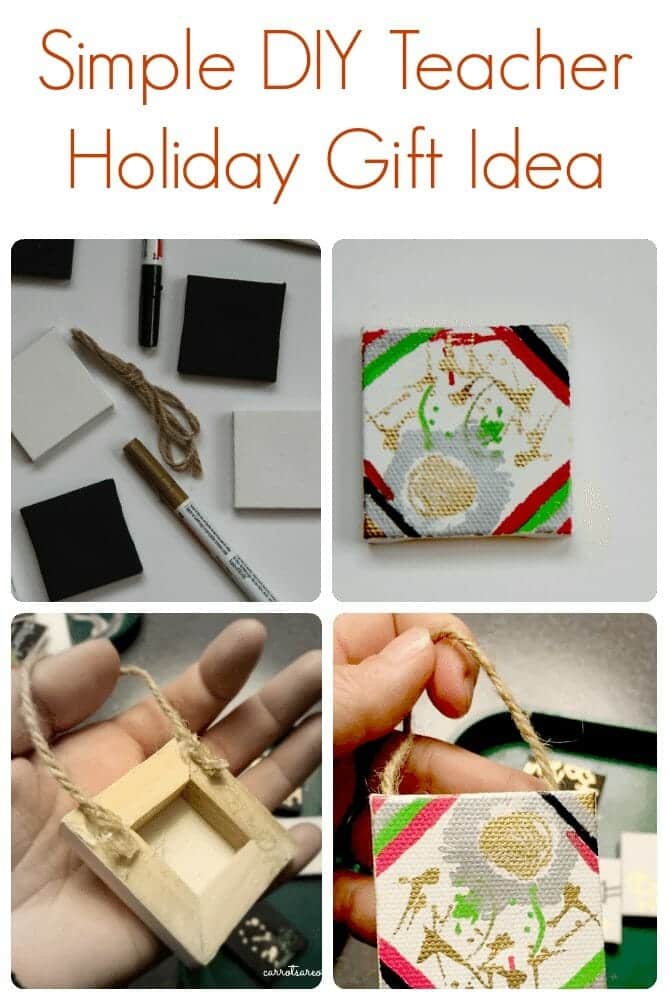 Teacher Holiday Gift Steps
Gather your materials
Invite the child to his work tray
Introduce the concept and the materials
Let him decorate however he chooses to do so
Allow time to dry
Warm up your glue gun
Cut your twine
Place one end of the twine on one side of the canvas and glue
Repeat with the other side
Allow time to dry
Write a message or name and date on the back
Lay in a box on top of tissue paper with handwritten note or drawing from your child
Let me know your Teacher Holiday Gift Ideas!
Marnie
Print this FREE Poster: 10 Ways to Improve Communication with Your Child.
Print out this
free parenting cheatsheet
and place it somewhere you see every day.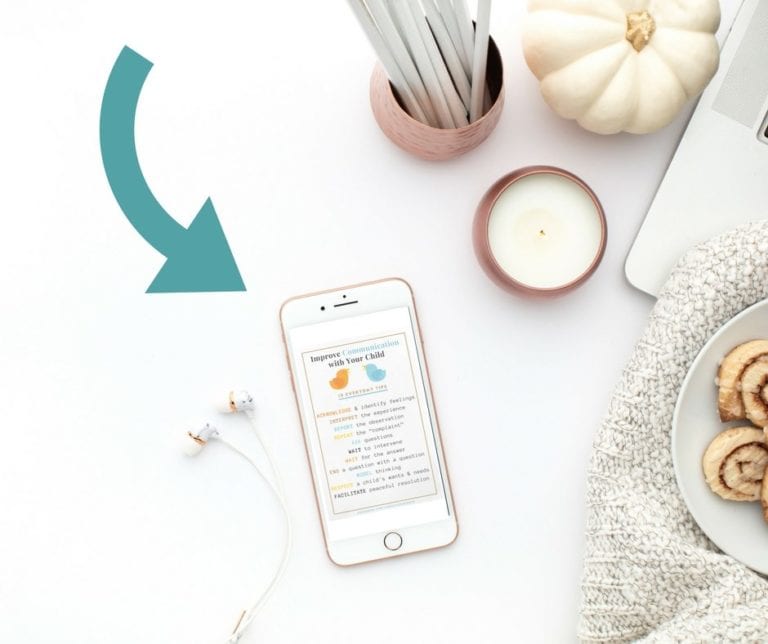 Download Your Free Printable
Download the cheatsheet. You'll get the cheatsheet, plus join 16,000+ parents & teachers who receive my parenting tips and ideas!
Print. Any paper will do the trick, but card stock would be ideal.
Place this cheatsheet in a place you'll see it several times a day.