This post include three easy dry ice experiments to introduce children to the amazing science behind this awesome substance! My sons are almost six and four and a half years old. Both are obsessed with science. At this point what I am introducing basic science concepts. My main goal is to ignite a desire to learn more. I want my children to ask questions and to want to do the "next" thing.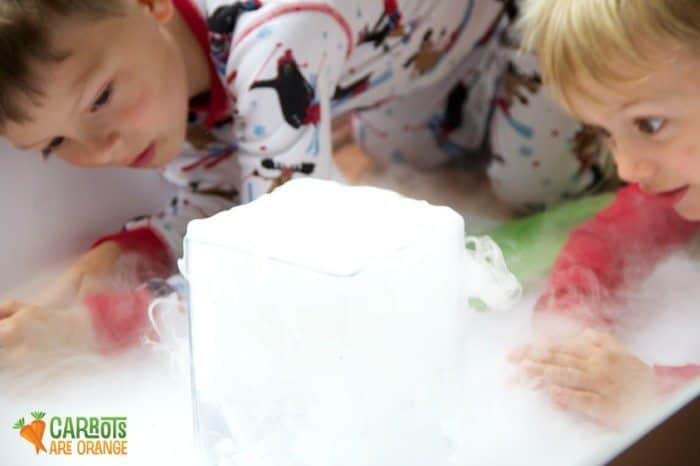 One additional goal at this juncture is to introduce the idea of scientific thinking and design. Quite simply asking the child: "What is the plan? What do you think might happen? Why? What could/should we do next?" Here are three awesome introductory science activities for kids to do with DRY ICE!
SAFETY TIP: Don't handle dry ice directly with your hands. Dry ice is really cold and will burn skin on contact. Use tongs or heavy duty gloves.
Check out these Dry Ice Experiments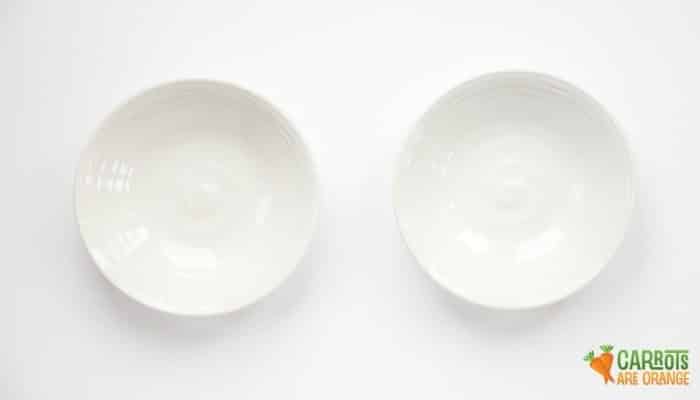 Compare and Contrast
You need two bowls, regular ice, and dry ice. We order groceries from Amazon Fresh. They always provide bags of dry ice in our cooler items. Place a bit of regular ice in one bowl and a bit of dry ice in the other bowl. Set a timer for ten, fifteen, and then sixty minutes. Observe what happens to the ice in each bowl.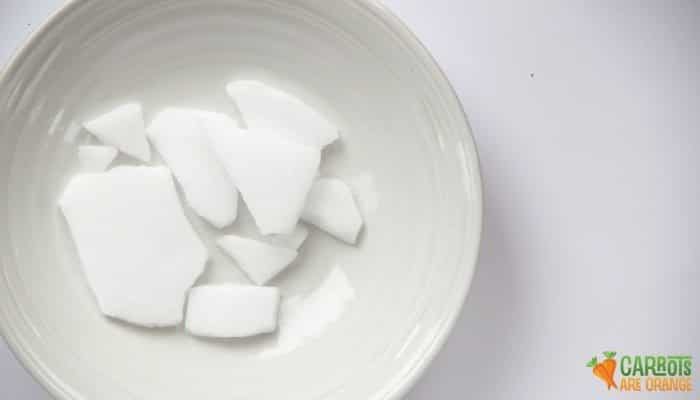 TIP: Use a large short storage container as a base for this activity, or take it outside!
Warm Water & Dry Ice
You need a bowl or wide mouthed jar or vase. Use your tongs to place the dry ice into the container.  Use a measuring cup, or simply a drinking glass, with warm water. Pour the warm water into the container with dry ice. Watch what happens, examine, and take notes. If the "smoke" is dying down, simply add more warm water.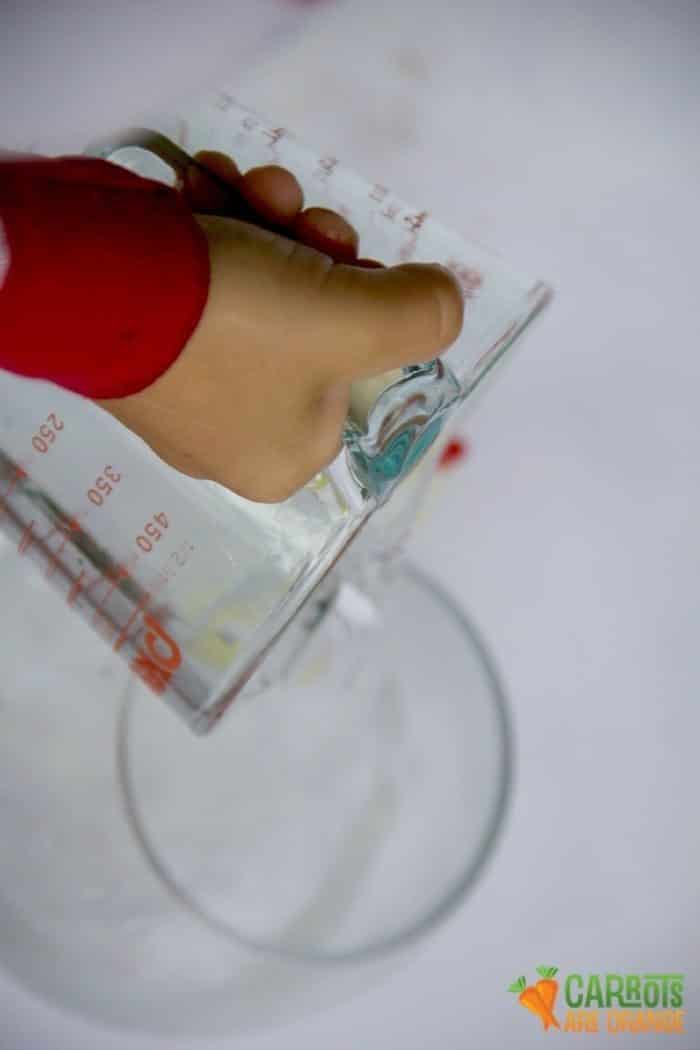 WHAT IS DRY ICE? Dry ice is frozen carbon dioxide. When dry ice "melts", it turns directly into carbon dioxide gas.

Warm Water, Dry Ice, Dish Soap, & Food Coloring
Same approach as above but add a few drops of dish soap and food coloring. The result is amazing to watch. In this experiment the dry ice does not turn into a cloud. Instead the soap bubbles trap the cloud resulting in a great effect that kids love! The bubbles burst either on their own or with the help of little hands, allowing the cloud to escape.
For more science dry ice fun, check out Steve Spangler Science!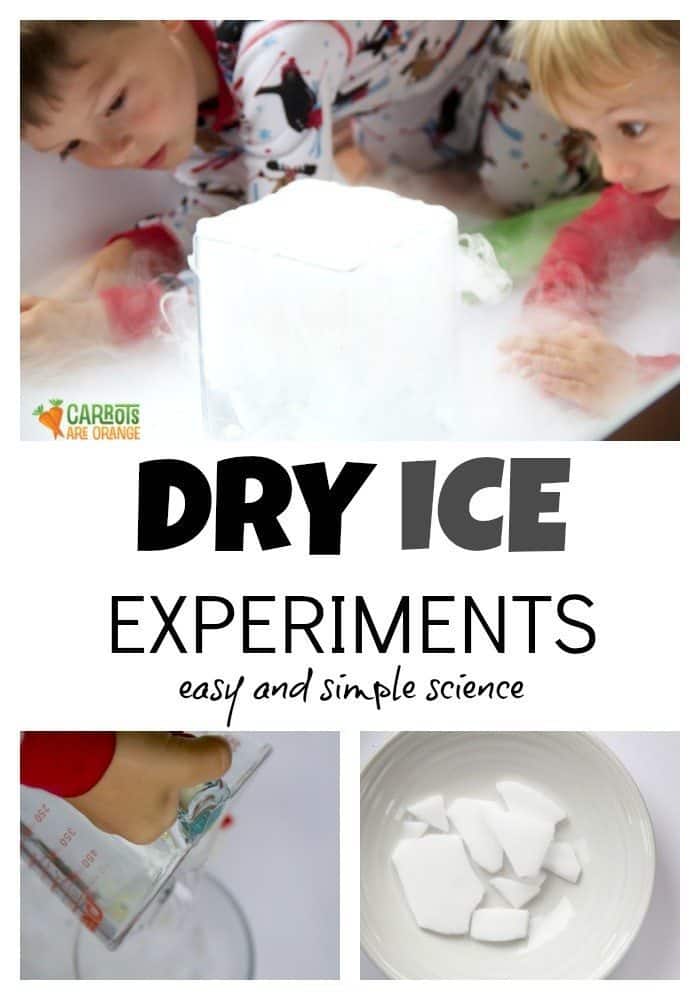 Marnie
Print this FREE Poster: 10 Ways to Improve Communication with Your Child.
Print out this
free parenting cheatsheet
and place it somewhere you see every day.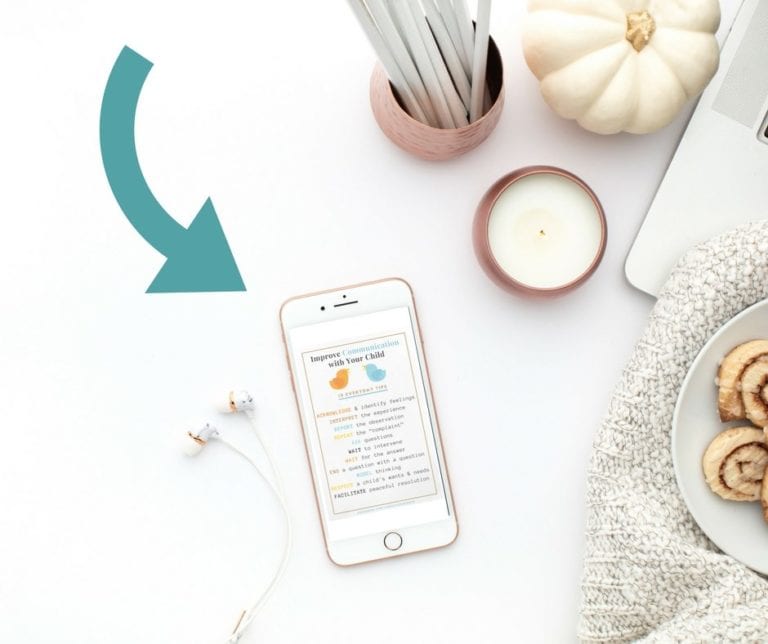 Download Your Free Printable
Download the cheatsheet. You'll get the cheatsheet, plus join 16,000+ parents & teachers who receive my parenting tips and ideas!
Print. Any paper will do the trick, but card stock would be ideal.
Place this cheatsheet in a place you'll see it several times a day.