"Do you hear that sound? Be still." I began the listening activities.
The children immediately calmed their bodies and nodded their heads in excitement.
Listening activities are by far the most popular activities in a child's learning environment whether indoors or outdoors. I encourage you to give a listening activity a go. You won't regret it.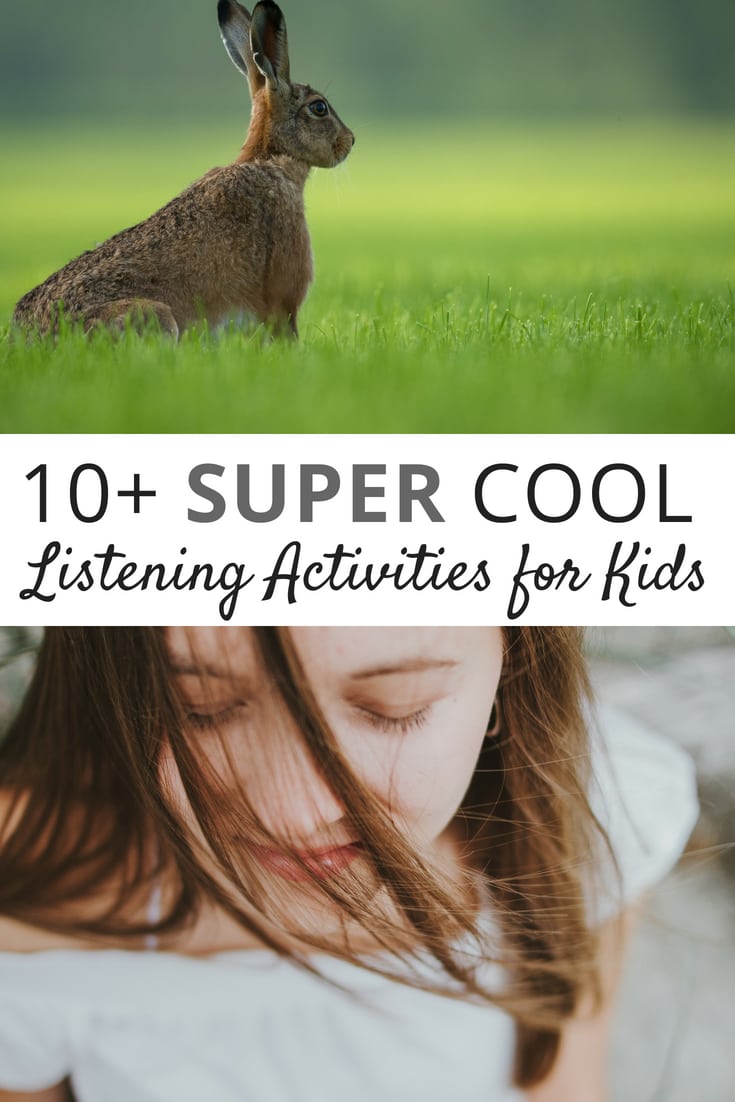 I learned about listening activities during my Montessori music and sensorial training. I had a day of learning the Montessori music curriculum. What I adore about this content is how the Montessori community honors music as a means to learning by moving, listening and singing.
Children learn self-regulation, gross motor, pre-math, grace & courtesy, and focus. I was especially taken aback by the listening activities.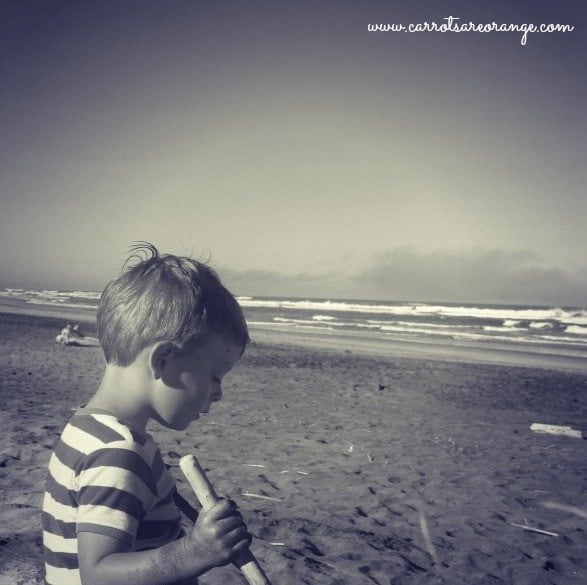 In today's world with so much visually flying around all of us, not just our kids, none of us actually listen very much anymore. Remaining present is something I struggle with on a daily basis.
Stopping to listen helps ground me.
For our kids, listening will certainly have the same benefits and then some not the least of which is a positive impact on brain development.
Listening Activities for Kids
So here is a list of easy and doable listening games about which I learned recently. We can all do these in our classrooms and in our homes.
Silence Game
A classic Montessori activity that I knew of prior to this class. However, our instructor taught us differently. He positioned it as "Let's sit here for a minute and listen to the sounds". Let me tell you that works a heck of a lot better for my 3-year-old than "Let's Be Silent!"
Exploring with Ears
The instructor played a series of sound effects and asked us "What do you hear?" The sounds ranged from a pencil breaking and falling to the fall of a roller coaster. Each with a specific end and beginning to it. We listened to a cd but the BBC has an AMAZING sound library equipped with learning activities FREE for you to use. Here is another sound library that you might find useful. Also, many libraries offer sound effect CDs. Ask your child what he hears.
Go on a Listening Walk
The instructor played two recordings of The Listening Walk by Paul Showers. The first recording was a reading of the book with sounds. The second recording was a reading of the book with only the sounds. Ask your child what he heard in each version. I highly recommend owning the book but your local library should also have a copy. It is a lovely book.
Find Sitting Spots
This idea came from a new friend in my Montessori program. She explained how her class listens from various sitting spots around the school and at various times of the day to notice the different sounds. So simple.
Record a Walk
Create your own Listening Walk. Record it on your phone or however, you'd like to record the walk. Then play it back with your child. What do you both hear?
Match Sounds with Images
Prep images, lay them out on the floor in front of your child. As he listens and hears a sound, ask him to identify it on the cards.
Create a Sequence
Create a visual walk. Take the sounds heard from your walk or The Listening Walk book and ask your child to lay the cards out as he hears the sounds.
Scavenger Hunt with Your Ears
Create a grid of images and as your child meanders and walks throughout his neighborhood or home, he can mark off those sounds that he hears and identifies.
Where's Waldo?
Play a short "sound scene" and ask your child to identify a few sounds within that scene.
Thank you to my music instructor Joseph Weisnewski for guidance, direction, and inspiration. I think that is enough to get you started on this musical journey!
Have fun!
Marnie
You might enjoy 10 Fun Five Senses Activities for Sight & Hearing!