What better science experiment to do when discussing the earth's atmosphere than the classic baking soda vinegar experiment? This idea I credit to my middle son. I bought adorable earth balloons and stashed them away in my secret science shelves (also known as "my pantry"). My second born discovered these balloons and probably thanks to some youtube video begged to have access to the baking soda and vinegar. My sons cannot get enough of science. We are a lab on most days experimenting with various substances and reactions.
How could a mom resist? Really?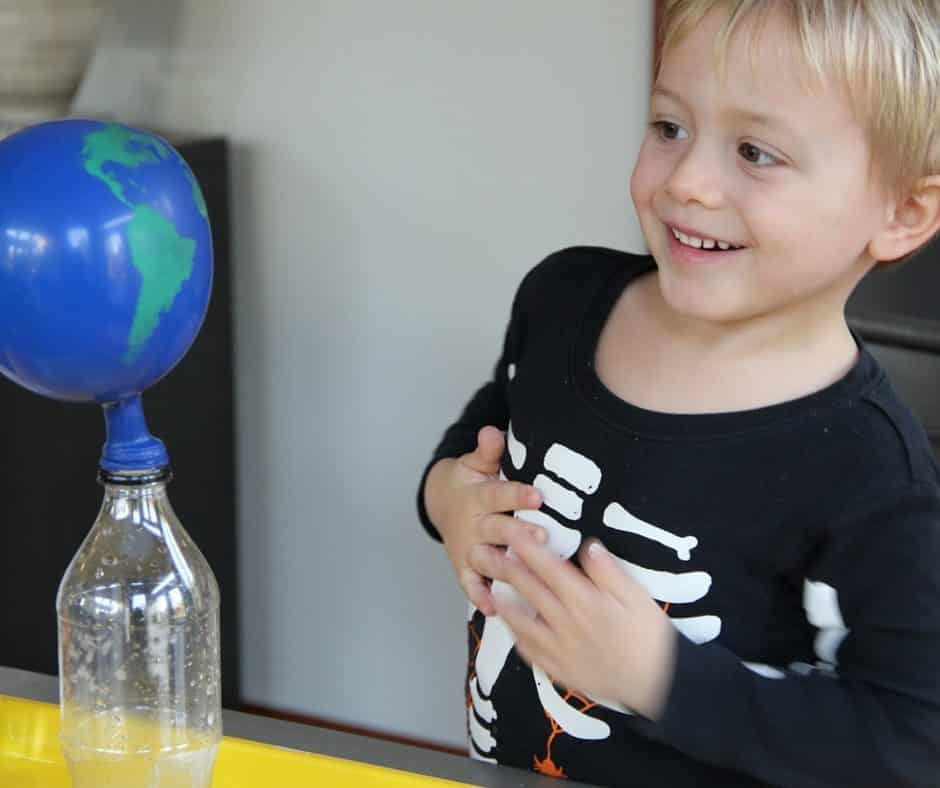 Seriously, look at that face? Such awe. I can't resist.
Baking Soda Vinegar Science
Science Materials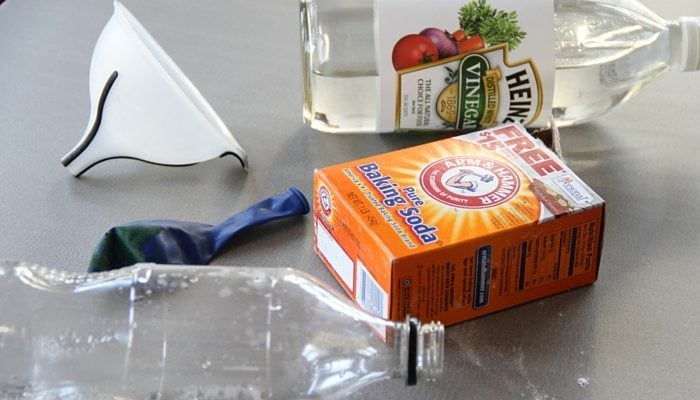 Science Process
Gather your materials
Place the balloon opening around the opening of the funnel
Pour baking soda into the funnel to fill the balloon half way or so
Use the funnel to fill the plastic bottle with a good amount of vinegar
Place the balloon opening around the mouth of the bottle
Hold the balloon up so the baking soda falls into the bottle
Observe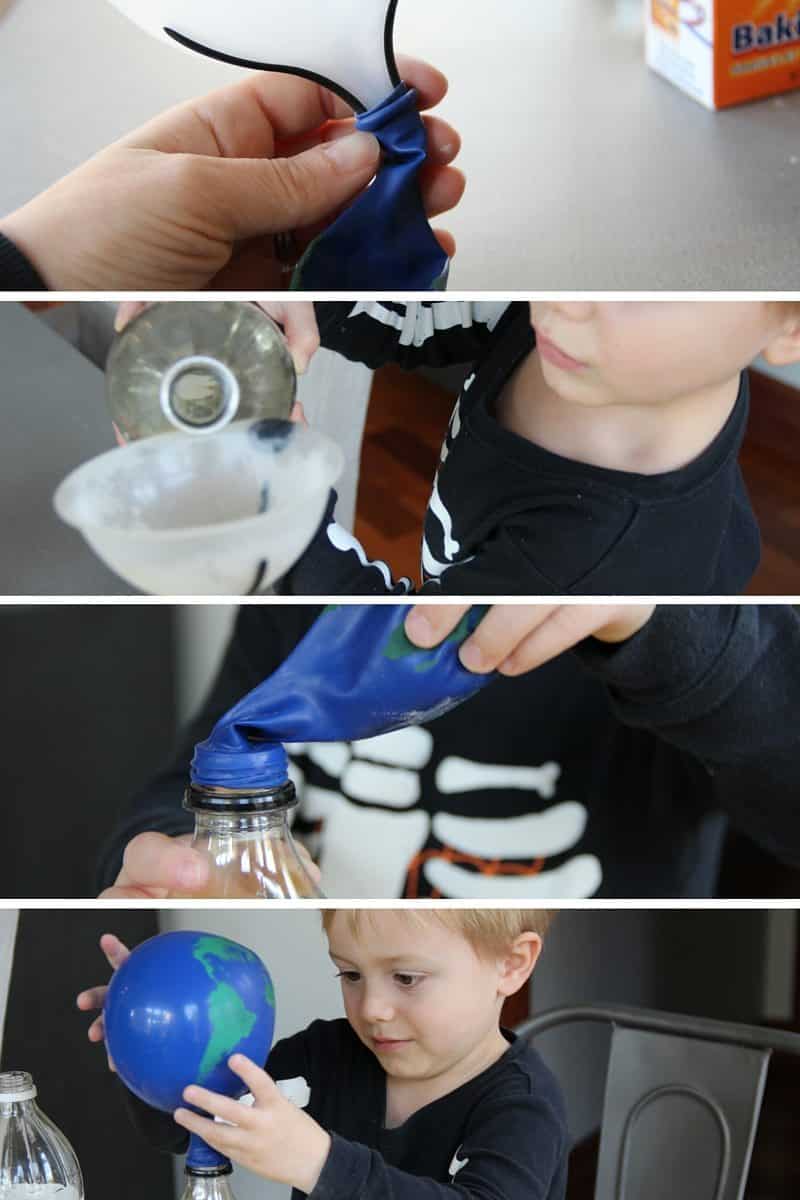 Nothing has such power to broaden the mind as the ability to investigate systematically and truly all that comes under thy observation in life.
~ Marcus Aurelius
Science Behind Baking Soda Vinegar Chemistry
The baking soda and the vinegar have chemistry. When the baking soda meets the vinegar, carbon dioxide is created and fills the balloon causing it to inflate. Carbon dioxide is an important gas in the earth's atmosphere. Carbon Dioxide plays a vital role in regulating the earth's temperature.  Baking soda and vinegar have an acid based reaction, which results in the gas that fills the balloon.
If you enjoy science like we do, check out these popular posts:
I hope you enjoyed this post. If you're interested in bringing these types of activities into your home or classroom, definitely check out my Science Activities Pack!