The temperatures rapidly declined here in Seattle and I am a little in shock that the calendar reads "NOVEMBER" already. So, I decided to revisit some good old sunshine fun. We created this Beach Sensory Tub back in the Spring believe it or not.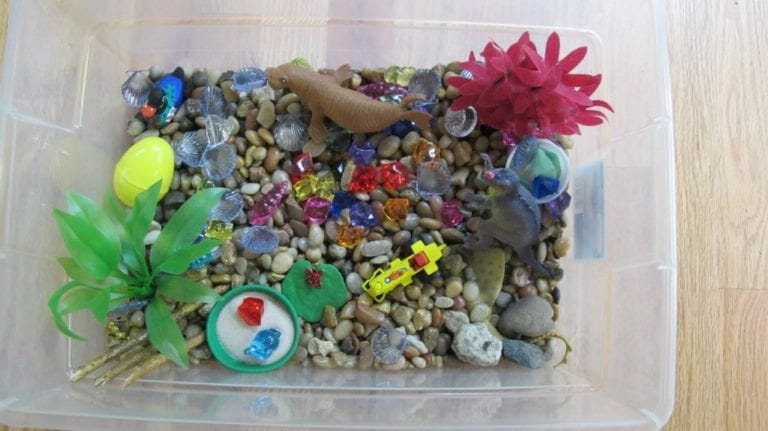 We included lots of fun stuff. Most of the goodness you see in this tub was purchased at a local pet store. We added the tractor, dinosaurs and measuring cups to maximize playing and scooping pleasure!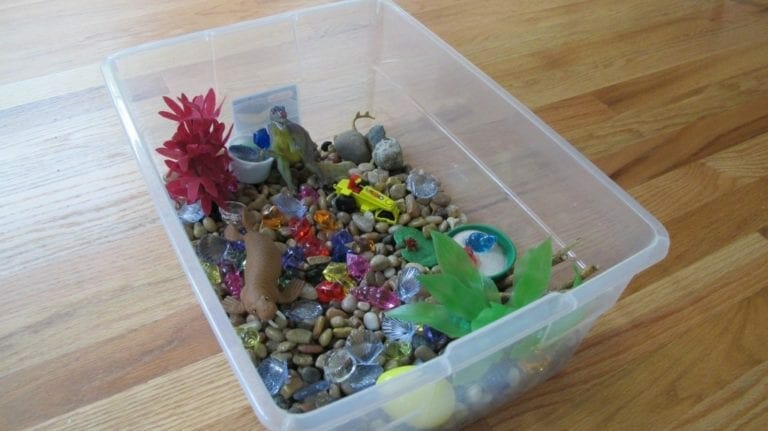 Beach Themed Sensory Tub
The sand you see in this photo is sand that one would use in a reptile tank (if one were so bold to own reptiles). The sand is very fine and wonderful to run little fingers and hands through…I put some sand in a measuring cup and also in the base of the tub beneath the rocks. The rocks are for the same purpose but for a fish, or whatever kind of creature you may want to own tank. I purchased big rocks that are smooth to the touch.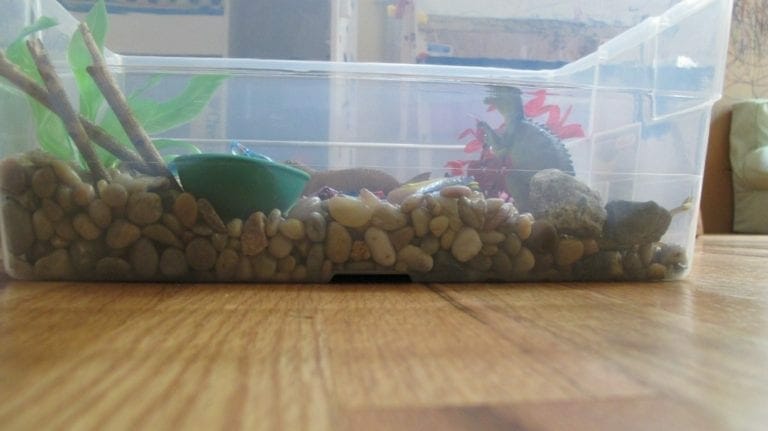 The plants I put in the tub are for fish tanks too. There are all sorts of varieties of fun fake plants from which to choose. I bought several for future creative sensory use!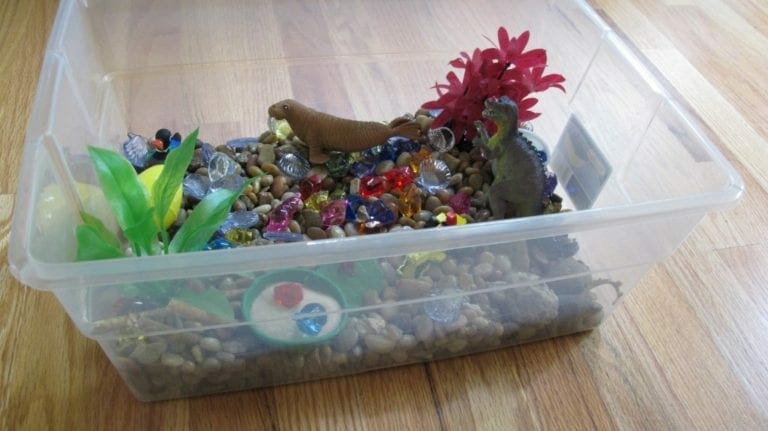 We also added a few sea creatures that we purchased from our local aquarium. You can buy these creatures online at Amazon for a reasonable price. We had loads of fun playing in this tub. We even added some water in one version to truly get an Under the Sea feel. I like the idea of bringing this tub out during the dead of winter when it's too cold and rainy to truly enjoy playing outdoors. The mind is a powerful thing. Imagine the beach and sunshine and it just may take you there…
Thanks for visiting!
Marnie