There are huge benefits to learning outdoors. This post is filled with outdoor learning activities and outdoor classroom resources.
The natural curiosity of children combined with fresh air and hands-on experiences makes the outdoor classroom the most ideal learning environment.
Learn how to create an outdoor classroom, how to tackles the obstacles that come with learning outdoors, equip yourself with hundreds of activities for inspiration and execution, and create an amazing foundation with ample, well-vetted books lists I have curated for the outdoor environment.
Enjoy these outdoor classroom ideas!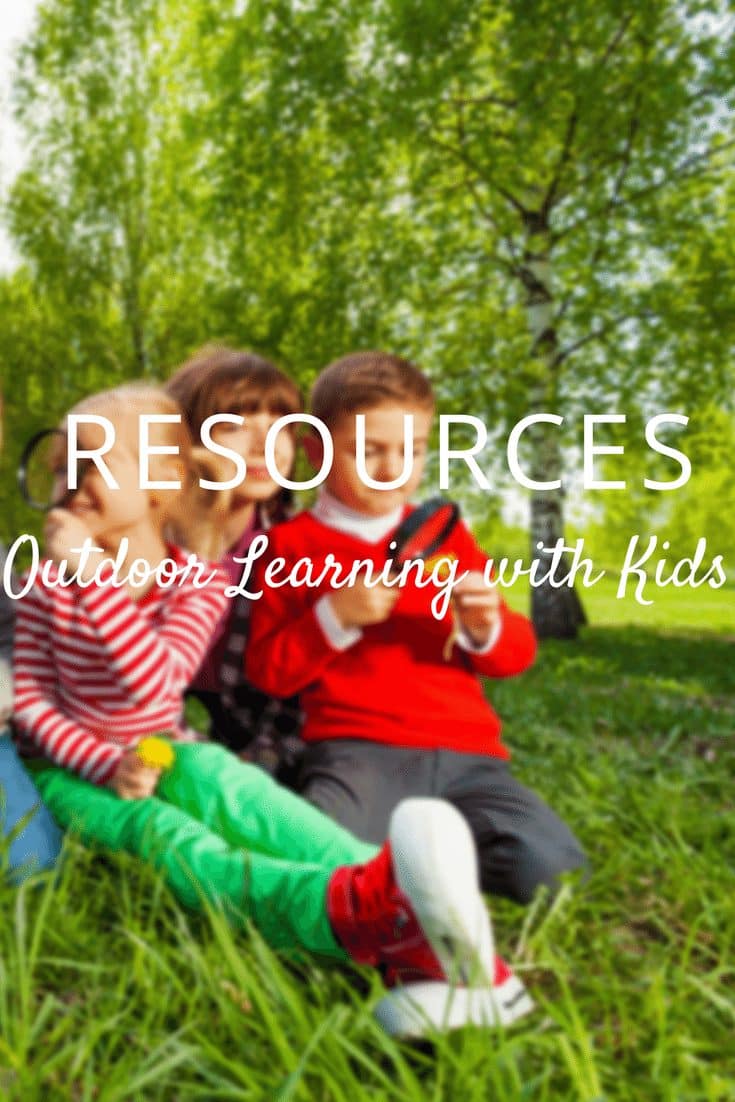 Montessori Outdoor Classroom Resources
Check out these ideas and resources on how to create your outdoor learning environment.
Must we always teach our children with books? Let them look at the mountains and the stars up above. Let them look at the beauty of the waters and the trees and flowers on earth. They will then begin to think, and to think is the beginning of a real education.
– David Polis
Learning outdoors sounds romantic. Then there are the tears and the whining. Not to mention the "bad weather".  Here are a few ideas to tackles those obstacles to reach success in your outdoor learning environment.
 
Outdoor Learning Activities for Kids
Peruse hundreds of outdoor learning activities for a wide range of ages and development.
Outdoor Education Book Lists
Books should be an integral piece of any learning environment. Below are several lists to inspire you and to make learning loads of fun.
Enjoy!
Marnie
FREE DOWNLOAD: Montessori Guide
Yes, please.
Download Taking Montessori Math Outside, a FREE guide for parents & teachers, & receive Montessori updates straight to your inbox!

I look forward to connecting with you at www.carrotsareorange.com and through my printables site, www.montessoriinspiredprintables.com.
HOWDY PARTNER! I am so happy that you're part of our community! As a token of my appreciation, use the code "loyal" and receive 25% off an order in my Montessori printables shop, www.montessoriinspiredprintables.com. I am so glad you're here! Marnie